Electrochemistry Products from Syrris
Asia FLUX Electrochemistry Module
The Asia FLUX enables easy access to electrochemical reactions in continuous flow, enabling selectivity and transformations impossible by other techniques. The continuous electrochemistry reactor allows access to this important chemical technique without the limitations of traditional batch electrochemical methods.
The electrochemistry products consist of a power supply and electrochemical flow cell. The cell, with minimal electrode gap, enables a wide range of electrode materials to be changed in seconds. The Asia FLUX combines the best advantages of flow chemistry and electrochemistry to offer ultimate ease of use and reproducibility.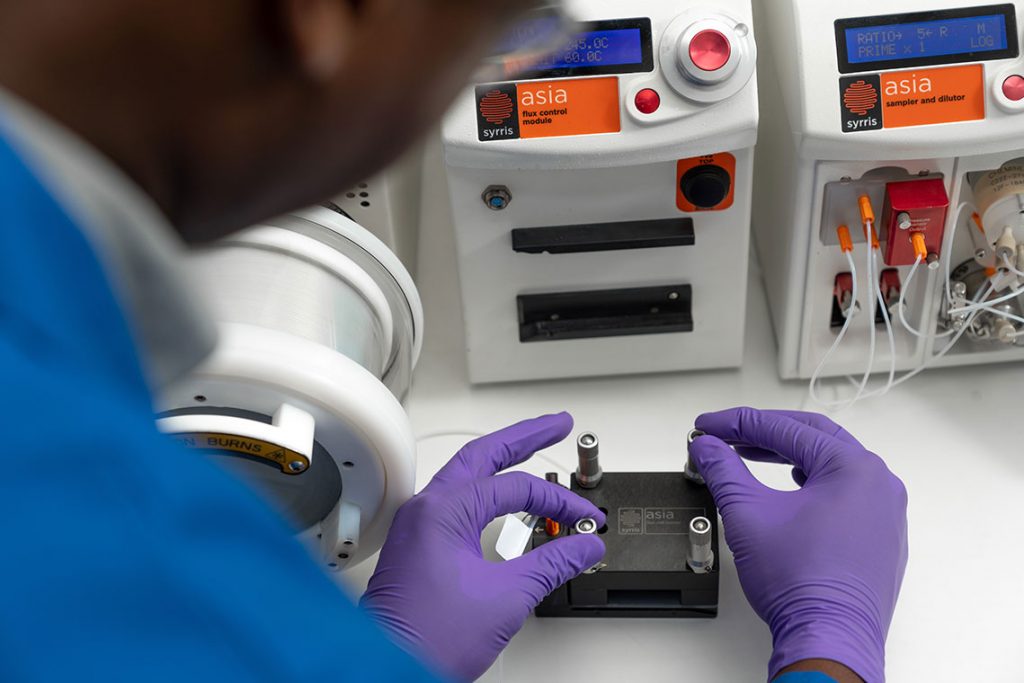 Compatible with Asia Electrochemistry System
Due to its modular nature, the Asia FLUX Electrochemistry Module can also be used as part of the award-winning Asia flow chemistry range or a stand-alone module to harness your electrochemical research.
Incorporated with Asia your Asia Chip Climate Controller can be used for precise and accurate temperature control, from -15°C to +60°C, with no external cooling sources required.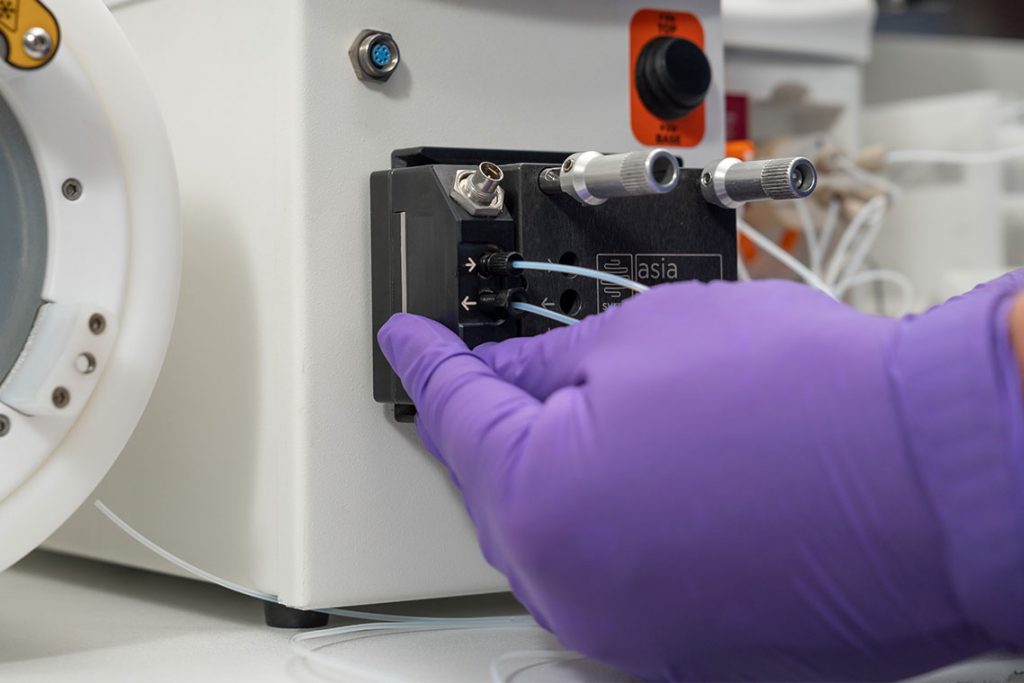 Features of the Asia FLUX Electrochemistry Module
Compatible with the Asia flow chemistry system
Enables integrated or standalone operation.
Ability to heat or cool reactions between -15°C to +60°C, with no external cooling sources required.
No tools needed – Easily changeable electrode with no tools required.
Range of Electrodes available – choose the correct combination of electrodes for your electrochemical reaction.
Multiple modes of use: The Asia FLUX module can be used in either constant current (Galvanostatic) mode or constant voltage (Potentiostatic) mode.
Real-time temperature monitoring: An integrated temperature probe constantly measures the reactor temperature ensuring complete knowledge of the reaction temperature profile.
Electrode potential switching – the active electrode can be switched between cathode and anode at the touch of a button.
Allows operation at pressure up to 5 bar.
Automation: Connect to the Asia Manager PC Software along with the other Asia modules to enable sophisticated automation.
Small footprint – compact design free up valuable fume hood space in laboratory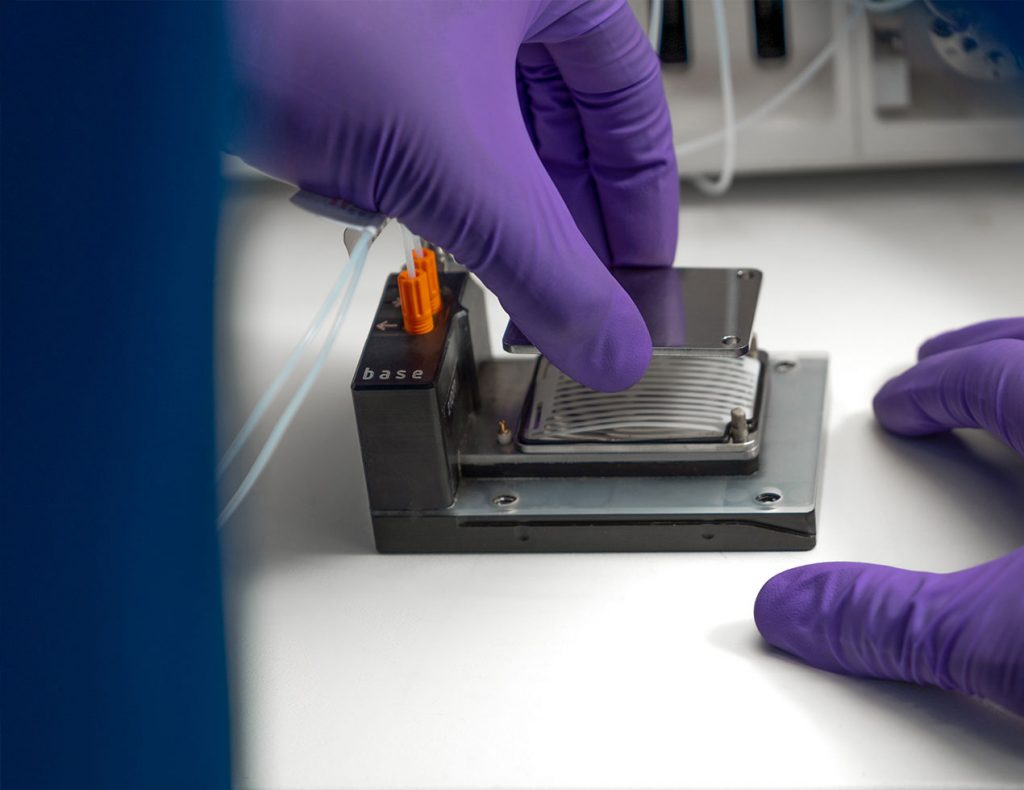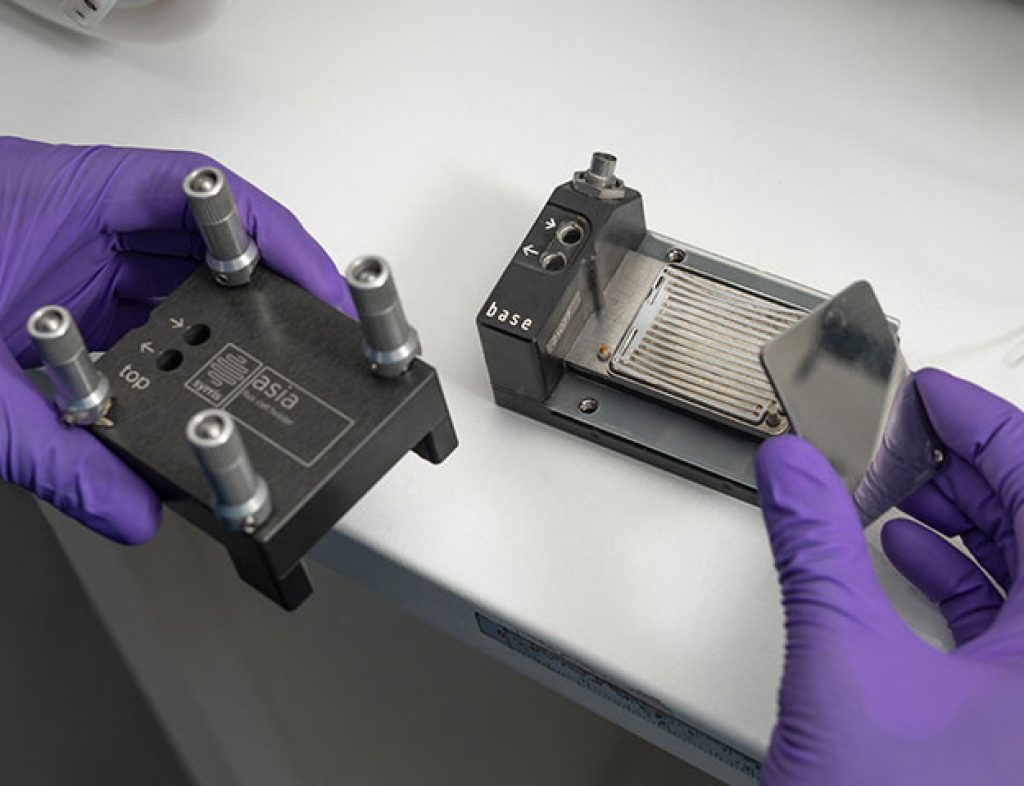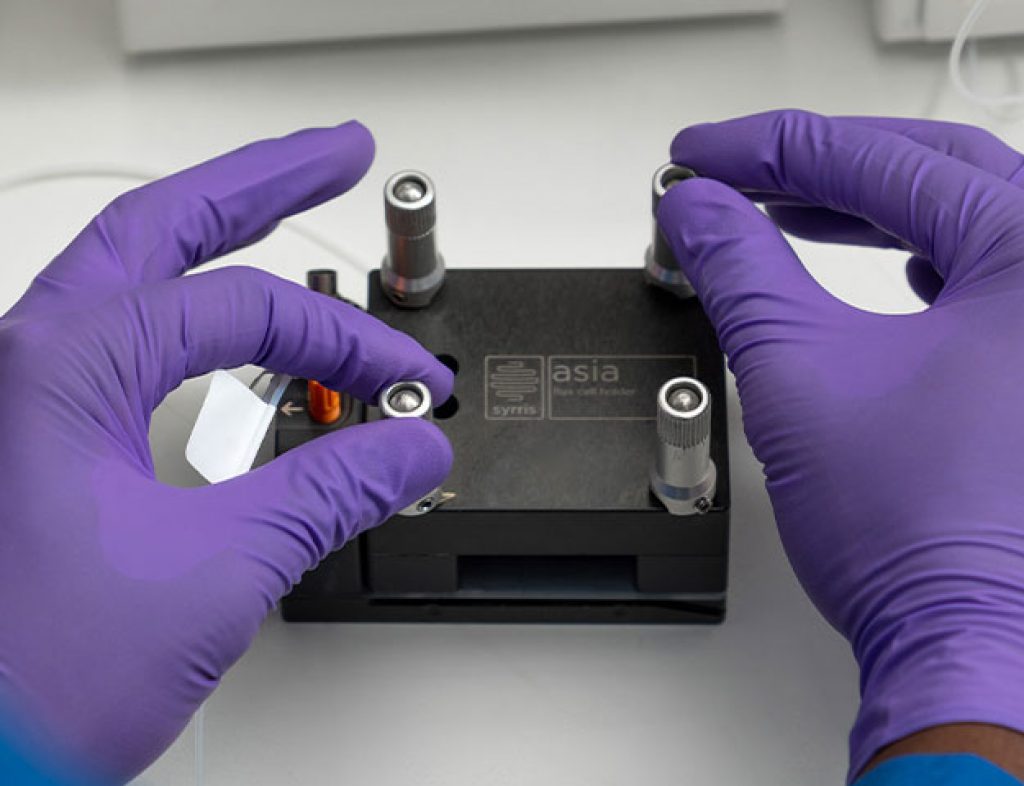 What is Electrochemistry?
Electrochemistry involves the application of a voltage across a pair of electrodes in contact with a number of liquid reactants. This electrical potential induces electron transfer between the electrode and the reactants, thereby stimulating a chemical reaction.
The key advantage of electrochemistry over traditional synthetic chemistry is in the area of oxidation and reduction and enables a large variety of atom efficient chemical transformations to be performed easily
Electrochemistry can be performed in a variety of different methods.
Potentiostatic mode (control voltage)
Galvanostatic mode (control current)
When performing a continuous electrochemical reactions there are a number of variables to consider.
the nature of the electrode
the voltage/current applied
whether the chemistry is performed at the anode or cathode
whether the electrodes are simply either side of the cell (undivided) or are separated (e.g. by an ion permeable membrane, divided)
Green Electrochemistry
There are several features of electrosynthesis that are often cited as being environmentally favourable. Electrochemistry has high atom efficiency and low waste.
Electrons flowing as current may be regarded as one of the reagents.
The electrodes may be regarded as heterogeneous catalysts that are easily separated from the products.
Supporting electrolyte and electrochemically active mediator species may be regenerated electrochemically and recovered.
The amount of electrolyte required is reduced.
REDOX Reactions
Redox reactions are of fundamental importance in chemical science and are widely used in synthetic organic chemistry. Oxidation or reduction processes typically stoichiometric amounts of oxidants or reductants. Though these approaches are reliable for producing target compounds this leads to the generation of hazardous waste, posing environmental concerns to the widespread application and upscaling of these methods.
Benefits of Flow Electrochemistry
The benefits of flow chemistry over traditional batch techniques are widely known, all of these translate equally to flow electrochemistry. Most of these benefits come from the precise control of reaction parameters that flow chemistry offers.
By controlling factors such as temperature, mixing, stoichiometry and reaction times, we can enhance the control of our chemical reactions. In a flow electrochemistry reactor, we can increase this control further over traditional batch electrochemical techniques.
An important benefit of a continuous electrochemistry flow cell over a traditional standard electrochemical cell is the distance between the electrodes. In a flow cell this is significantly smaller allowing for the precise control of the number of electrons into and out of the reactive species. This also lowers the requirement for additives and electrolytes.
Reasons to use Electrochemistry in Flow
| | |
| --- | --- |
| Access to increased chemical space | Unique activation of reagents enabling selectivity and transformations not possible by other techniques. |
| Increased functional group tolerance | Electrochemical reduction and oxidation reactions usually performed under milder conditions c.f. traditional batch methods. |
| Increased reaction rates | Increasing potential/current across electrodes enables more electrons, potentially reducing reaction rates and increasing throughput. |
| Reduced amounts of electrolytes | Increased conductivity of flow electrochemistry cells due to small electrode gap. |
| Improved reproducibility. | Controlled reaction exposure times with no over oxidation or reduction. |
| Improved mixing and heat exchange | Flow offers reproducible mixing and precise temperature control. |
| Improved reaction scalability | Surface phenomena – increasing electrode dimensions allow greater throughput. |
| Increased safety | Eliminates the need to use toxic oxidants and air/moisture sensitive reductants. |
Syrris Products Featured in the Article