Find a solution for your application with our range of industry-leading batch, flow, reaction calorimetry, and process scale-up chemistry systems.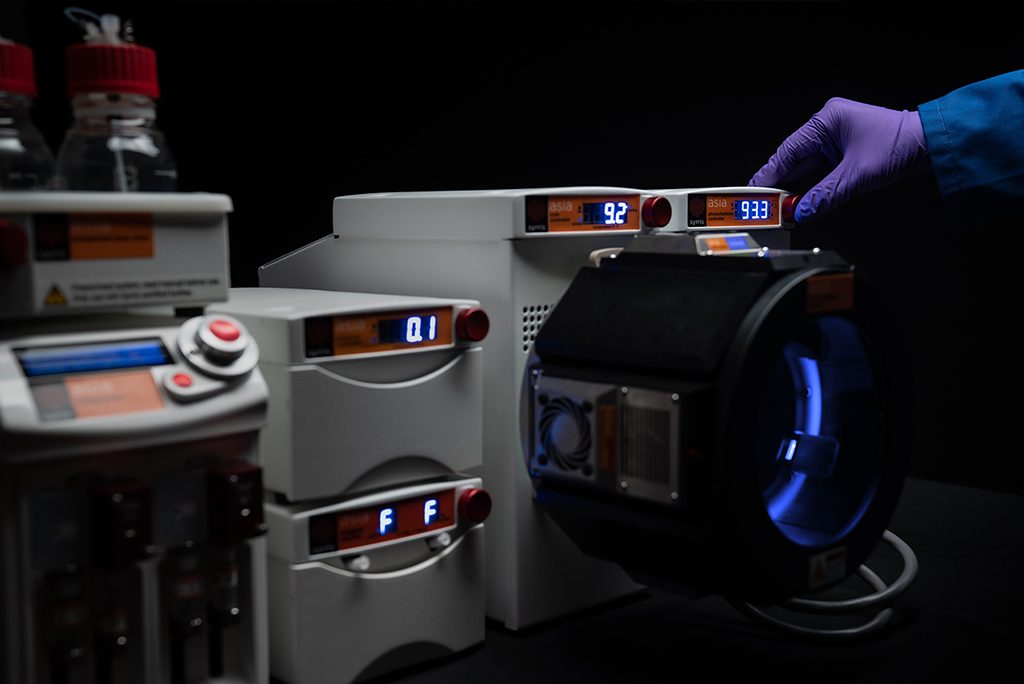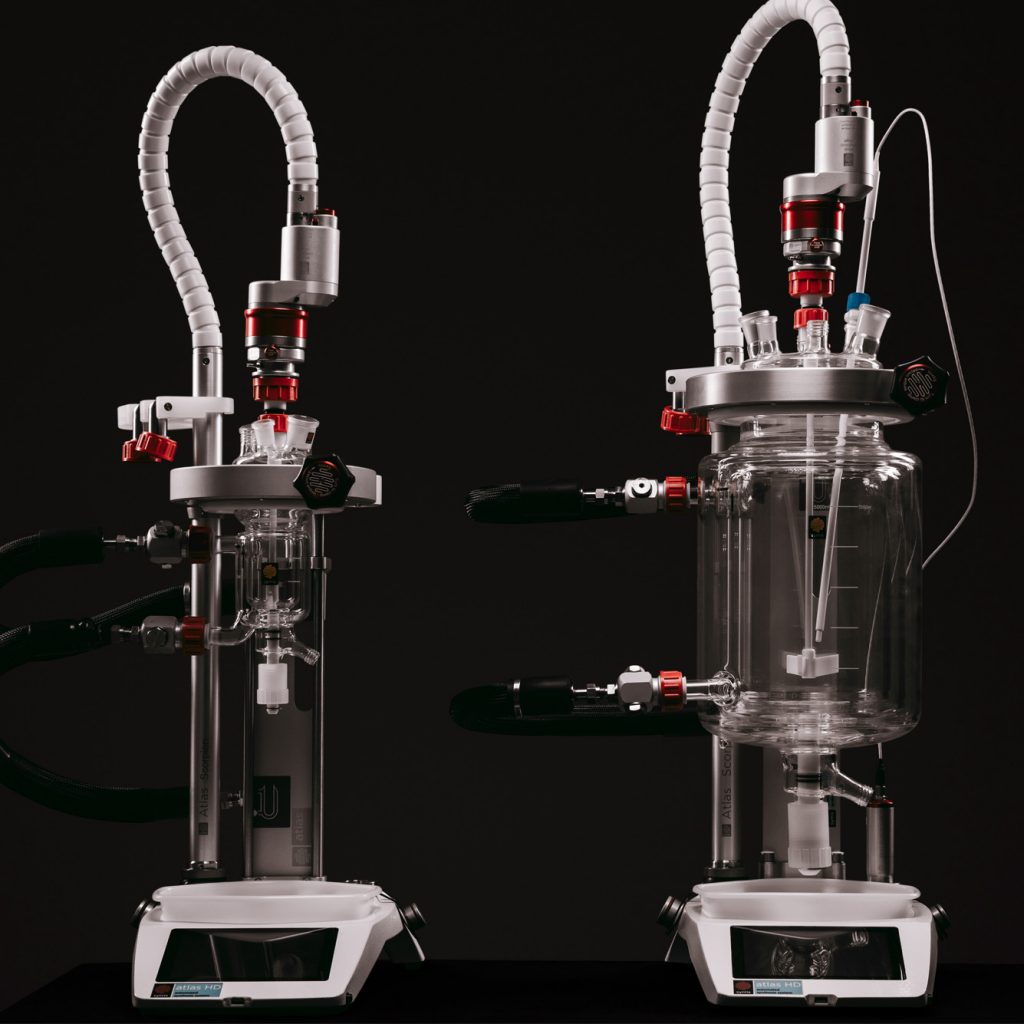 Introducing Atlas HD
Enjoy advanced reaction control with full automation for walk-away, reproducible results with Atlas HD.
Advanced automation software enables chemists to set up complex multi-step recipes, take control of all reaction parameters, and to configure and automate existing lab equipment.  With its modular design, Atlas HD can be used for jacketed reactions, crystallization, and reaction calorimetry.
Conduct all your lab's chemistry on one Atlas HD jacketed reactor system thanks to a wide vessel range of 50 mL to 5 L, pressures up to 200 bar, and temperature range of -90 °C to 250 °C.
Syrris in numbers
40
Distributors
Syrris works in partnership with over 40 well-trained distributors worldwide, offering expert knowledge and local support.
400
Publications
Our customers have published over 400 publications using Syrris systems, demonstrating their viability for real-world chemistry.
1000s
of Users
Thousands of chemists and chemical engineers use Syrris products in their ground-breaking research and development, including at the world's top 20 pharmaceutical, chemical, and food and fragrance companies.