Atlas Flasks and Vials
Atlas Flasks and Vials is a range of essential tools for small scale chemistry in round bottom flasks and vials.  Providing fine control for round-bottomed flasks, vials, and parallel chemistry, Atlas Lithium, Atlas Sodium, Atlas Orbit, and the Stacking Dry Bath enable chemists to be more productive.
At a glance
The Atlas Lithium and Atlas Sodium systems automate reactions in round bottom flasks. The Atlas Hotplate and Stacking Dry Bath rapidly heat round bottom flasks from 50 mL to 1 L yet the exterior surface remains safe to touch.  The Atlas Orbit is a low-cost system for parallel reflux chemistry while the Stacking Dry Bath provides efficient heating and removes the necessity of unsafe oil baths.
Request more information
1. Accurate reaction temperature for flasks
The Atlas Lithium automates reactions in round bottomed flasks or vials. With a Magnetic Stirrer, Hotplate and Stacking Dry Bath, Lithium can heat and stir round bottom flasks from 50 mL to 1 L.  The system provides exact control of reaction temperature using PTFE-coated reaction temperature probes.  Atlas Lithium can heat flasks using the standard Hotplate and Hotter Hotplate.  The Atlas Hot and Cold Plate can be interchanged to heat and cool flasks and vials from -40 °C to +160 °C.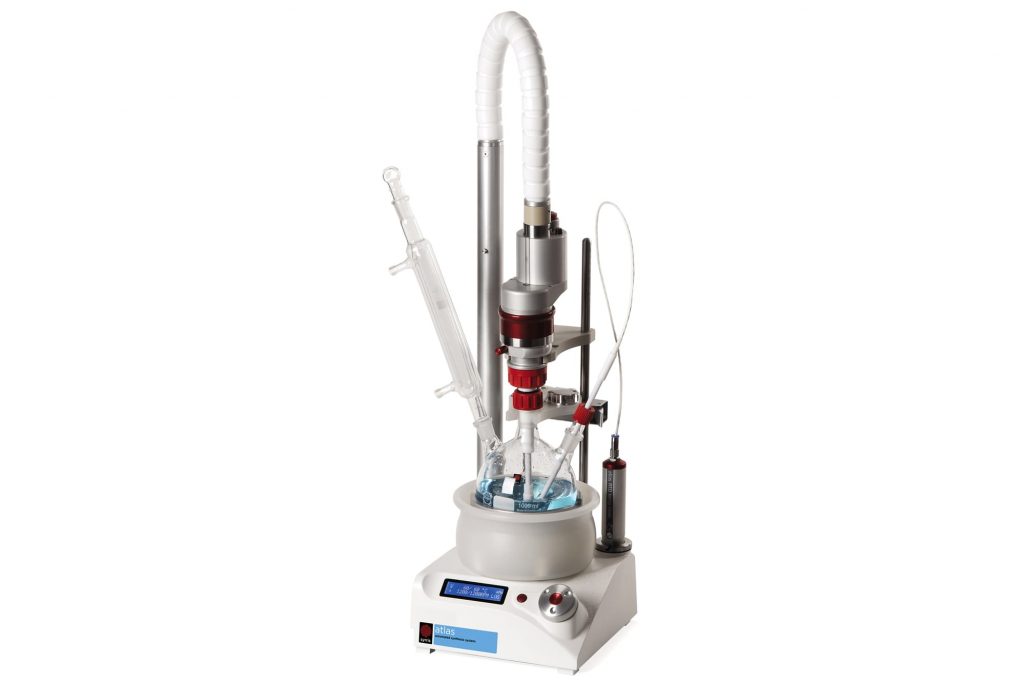 2. Multiple stirring options
A simple upgrade to the Atlas Lithium is to add overhead mechanical stirring.  This system, called the Atlas Sodium, uses the Scorpion Overhead Stirrer and is more suitable viscous or heterogeneous reactions (to 800 RPM).  The Atlas Sodium can control set points or sophisticated profiles of stirrer speed and temperature and like all systems in the Atlas range, logs data to the base unit.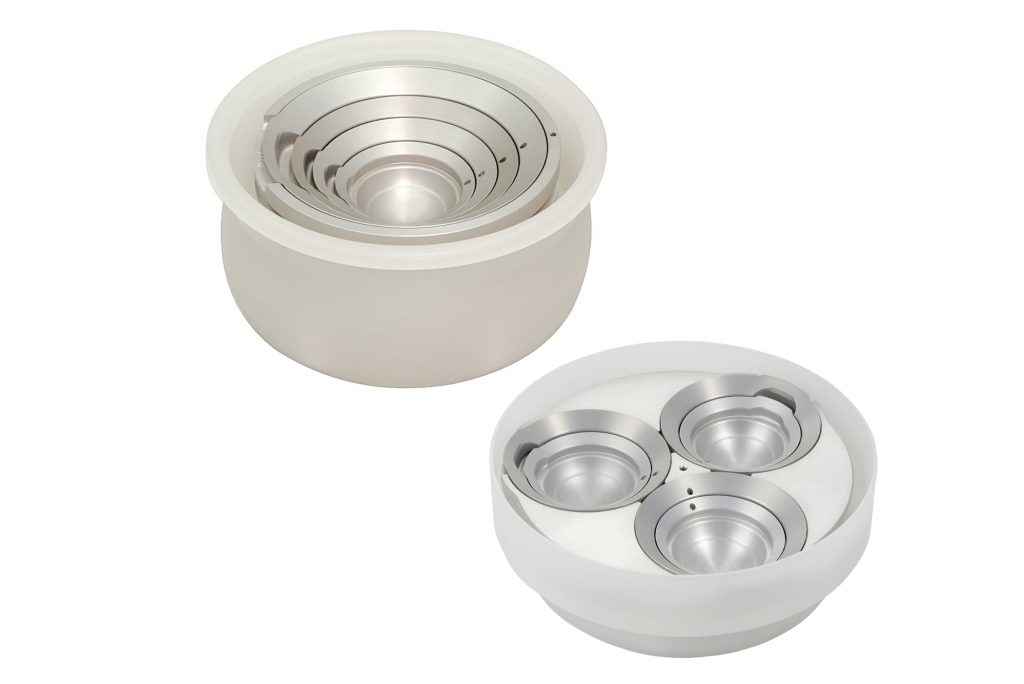 3. A lab without oil baths
The Atlas Stacking Dry Bath is a safer and much more efficient way of heating round bottom flasks without the issues associated with oil baths. The Stacking Dry Bath has a series of concentric inserts to hold round bottom flasks from 50 mL to 1 L.  The inserts provide excellent thermal transfer to optimise heating times. The exterior of the Dry Bath is safe to touch even when the Dry Bath is hot.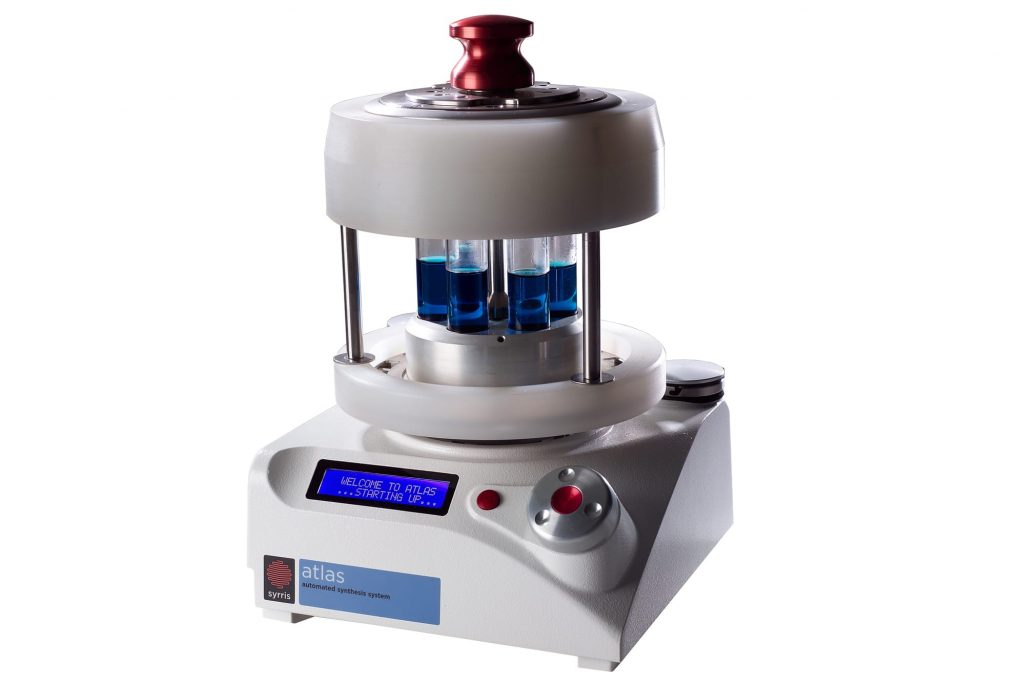 4. Parallel chemistry at reflux
The Orbit system is a high performance, low cost parallel synthesis module for research and development chemistry. 6 or 12 reaction tubes can be magnetically stirred and heated to 280 °C with reflux or cooled to –40 °C. Orbit fits conveniently on the Atlas Hotplate, Atlas Hot and Cold Plate or regular hotplates.  Water and inert gas are connected to the reflux unit to ensure that the reactions proceed at reflux under an inert atmosphere. The parallel reaction samples can be removed without having to remove the water and gas supplies making the Orbit a very convenient system for parallel reflux chemistry.
5. Accurate stand-alone dosing
The Atlas Syringe Pump is a versatile volumetric dosing and/or sampling system. It allows 2 independent refilling flows, one continuous flow, reaction sampling, intelligent control of pH and temperature dependent dosing. It consists of two syringes and multi-port valves and be controlled from the front panel in standalone mode or by automation software.
6. Compatible with your lab
All modules and systems for small-scale chemistry are designed to be compatible with existing hardware in a common laboratory.  The Stacking Dry Bath and Orbit systems fit all common hotplate sizes.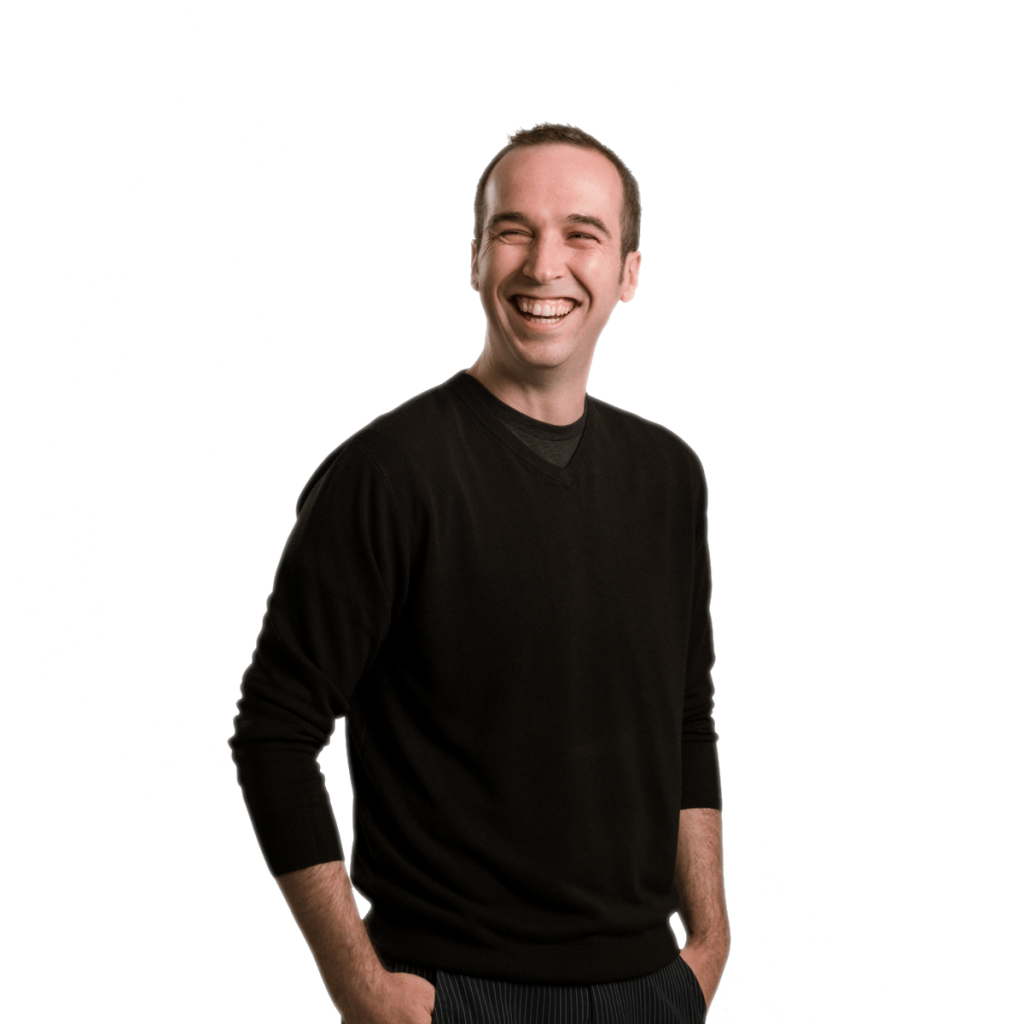 Specifications
| | |
| --- | --- |
| Vessel Volume Range | 100 mL, 250 mL, 500 mL, 1 L, 2 L, and 5 L Round Bottom Vessels, 6 x 45 mL, 12 x 10 mL vials |
| Vessel Shapes | Round Bottom Flasks, Flasks, Vials |
| Vessel Profiles | Jacketed, Vacuum Jacketed |
| Other Vessel Types | No |
| Temperature Range | -40 °C to +280 °C (Hotplate temperature) |
| Stirring Options | Scorpion Overhead Stirrer (up to 800rpm/11Ncm torque), High Speed Available, High Torque Available, Magnetic stirring |
| Automation | Yes |
| Modes of Operation | Atlas PC Software, Manual Operation, AtlasClassic Click Wheel Control |
| Sensor Options | Temperature, pH, Pressure, Turbidity, In-situ FTIR, Other Sensors Available |
| Pressure Range | Vacuum (50mbar) to 0.5 Bar, See Atlas 200 Bar Pressure Systems for High Pressure up to 200 Bar, See Atlas 3 Bar Pressure Systems for High Pressure up to 3 Bar |
| Reaction Calorimetry | Ability to Upgrade to Reaction Calorimetry, See Atlas HD Calorimeter |
| Reagent Addition and Sampling | Manual Dosing, Automated Dosing (Volumetric), Automated Dosing (Gravimetric), Sampling of Liquids, Full Gas Control, Atlas Syringe Pump Range |
---
Applications
This product is suitable for the following applications.
Support

These support articles may be helpful for this system