Atlas HD Crystallization
The Atlas HD Crystallization system allows crystallization processes to be both monitored and controlled.  Monitor your crystallization using the Atlas turbidity probe and node and control the process using the innovative SonoLab module to perform sonocrystallization or sonomilling techniques
At a glance
The Atlas HD allows turbidity to be monitored and modified by controlling temperature and/or additions to the vessel. Real-time data is displayed on the Atlas HD touch screen and can be plotted in real time using the software.  The proprietary ultrasound technology with novel transducer based design, allows reproducible control of crystallizations, enabling selectivity of parameters such as particle size, shape, crystallinity, and polymorphism.
Request more information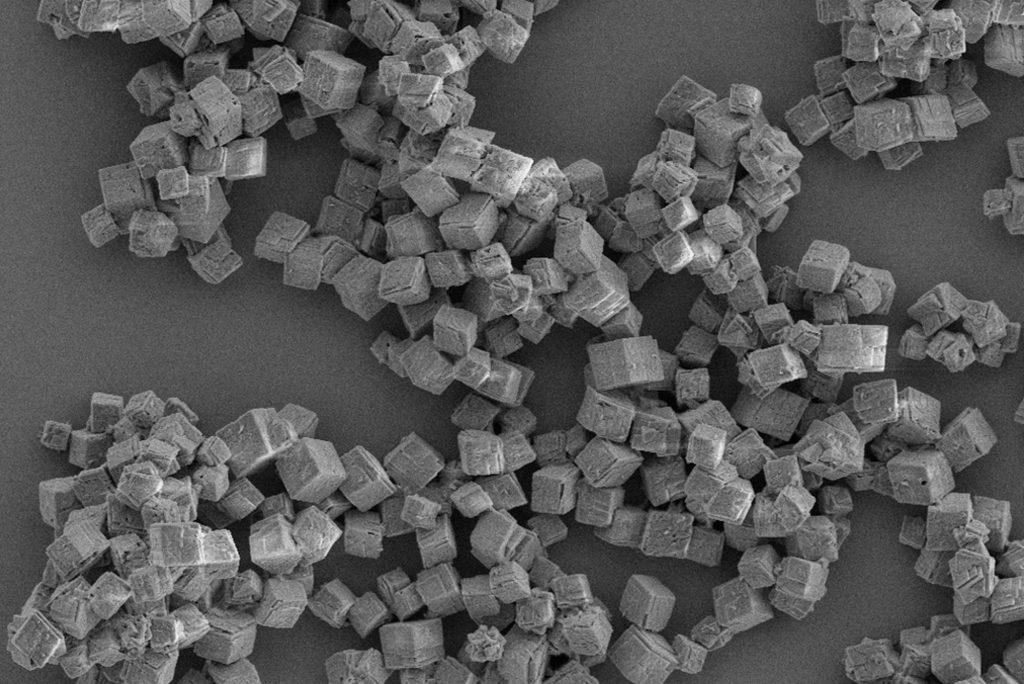 1. Controlled crystallization using sonocrystallization techniques
Sonocrystallization is the application of high intensity, low frequency ultrasound to your process, resulting in acoustic cavitation of the solution. Controlled cavitation allows extremely accurate control of nucleation, a process which is random and very difficult to control by conventional techniques.  The Atlas HD Crystallization system combines the powerful Atlas HD Potassium with a proprietary ultrasonic flow cell, generator and recirculating pump which can help you control the nucleation and growth of your crystallization process.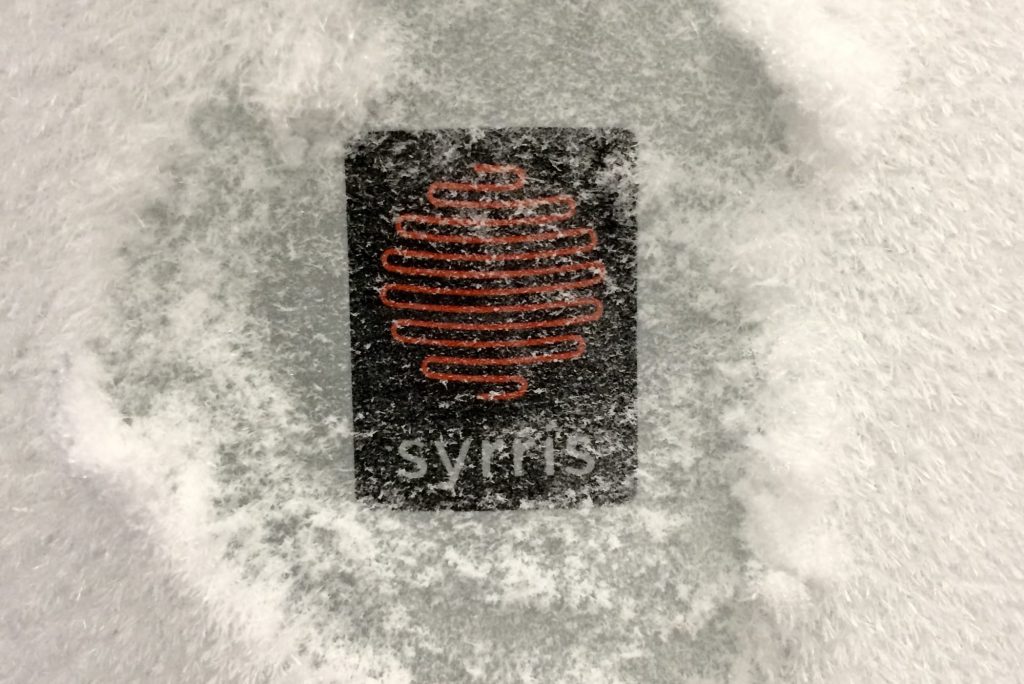 2. Exact control of cooling and anti-solvent crystallization
The system can provide excellent control whether performing controlled cooling or anti-solvent crystallization.  Either using the base unit or PC software, the system contains sophisticated algorithms for precise temperature control ensuring that the process can be maintained within the metastable zone.  Anti-solvent crystallization is performed using the Atlas syringe pump which offers precise dosing from 1 μL/min to 10 mL/min.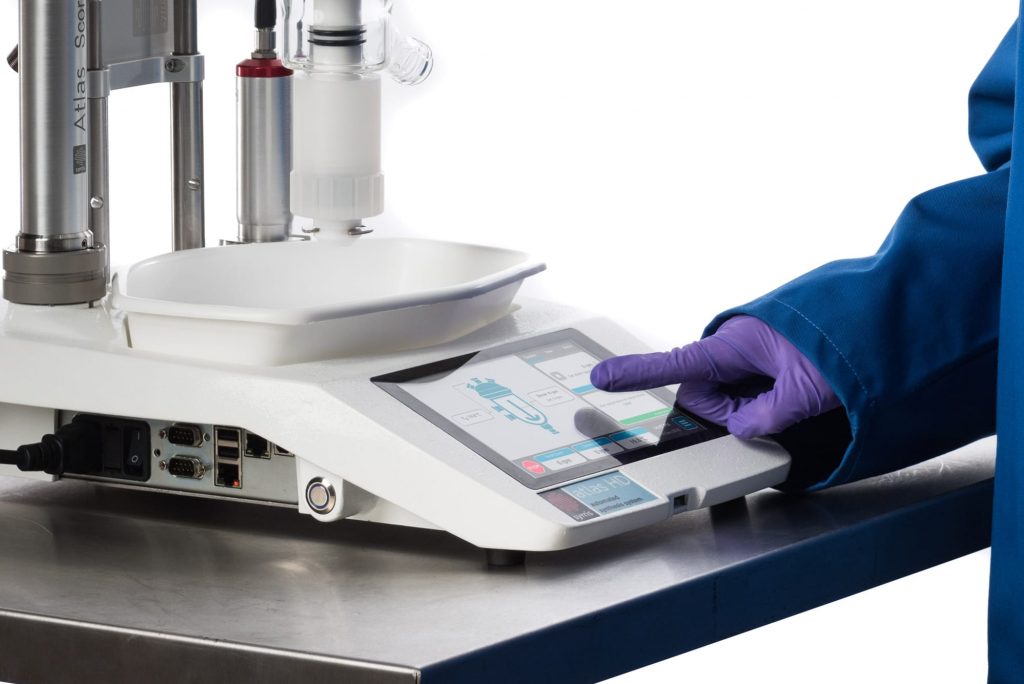 3. Unrivalled automation
The Atlas HD Crystallization system has an intuitive touch screen control base, delivering unmatched capability to define and monitor proces conditions over a broad range of  working volumes.  The touch screen allows you to change parameters such as stirring, heating and dosing in real time and displays all data in a graphical way.  Further automation can be provided using PC software for complete crystallization control.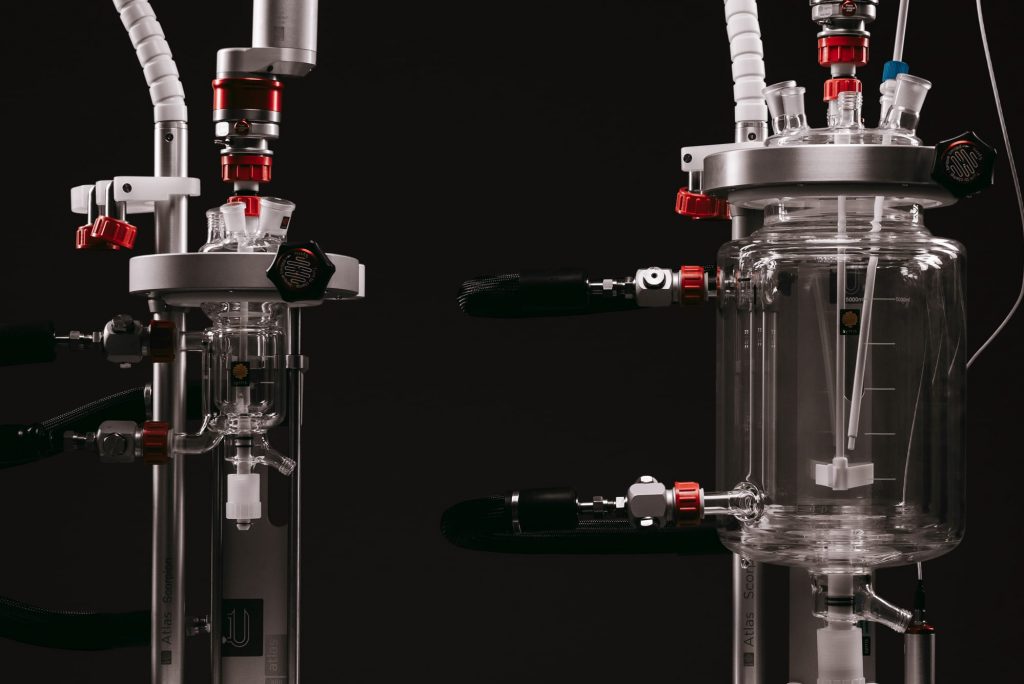 4. Narrow particle size distribution
Initiating nucleation using ultrasound offers reproducible crystallization.  The crystal growth can also be controlled with ultrasonic energy providing a very uniform and narrow particle size distribution.  Once crystals are formed, the system is in sonomilling mode and varying the intensity of the ultrasound, allows you to tailor the particle to your desired size.  Third party particle size monitors can also be integrated into the Atlas HD system ensuring that the platform provides all you need to master your crystallization
5. No seeding required
Remove the need for seed crystals and avoid issues with particle consistency as ultrasound will initiate nucleation.  Sonocrystallization also reduces impurities and trapped solvents compared to traditional methods.
6. Wide vessel range with seamless interchangeability
As with all the systems in the Atlas HD range, reactors from 50 mL to 5 L can be used on one platform.  Reactors in torispherical, round bottom and conical profiles are also available.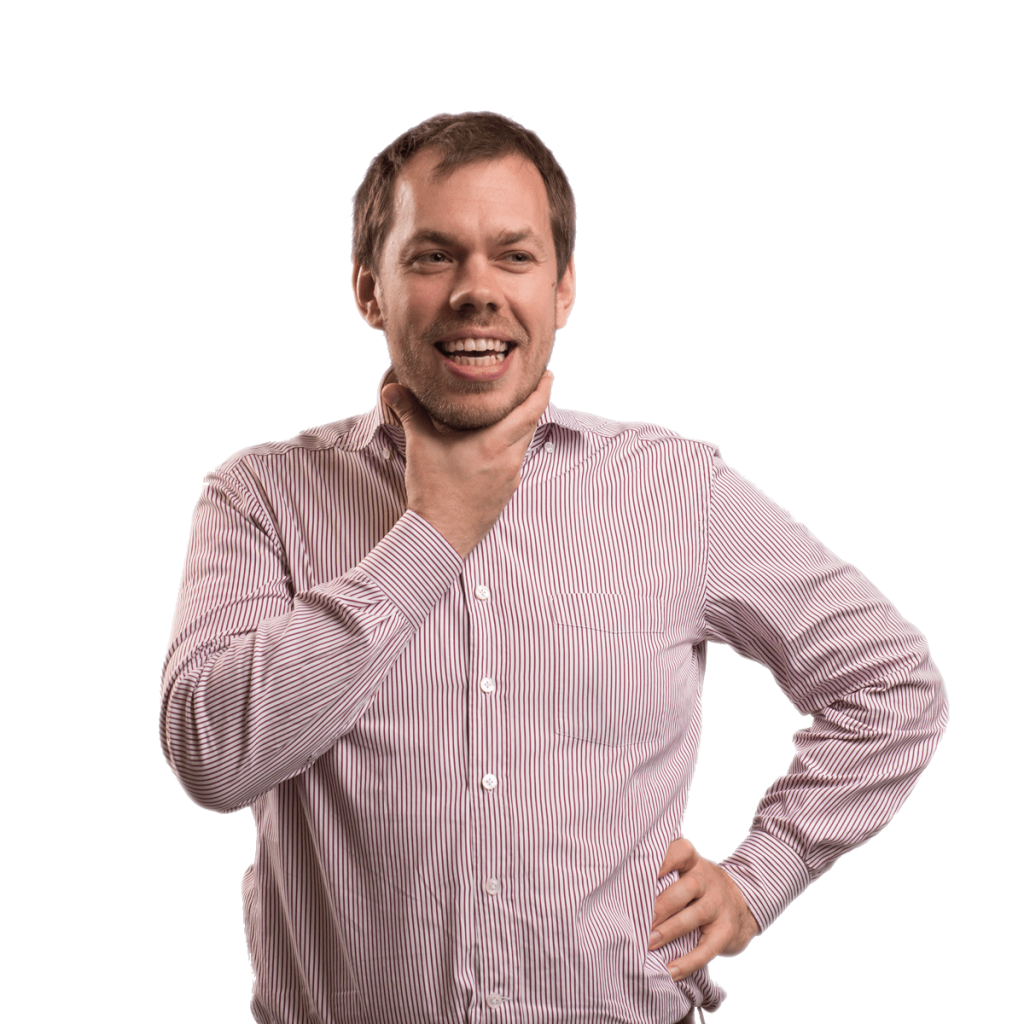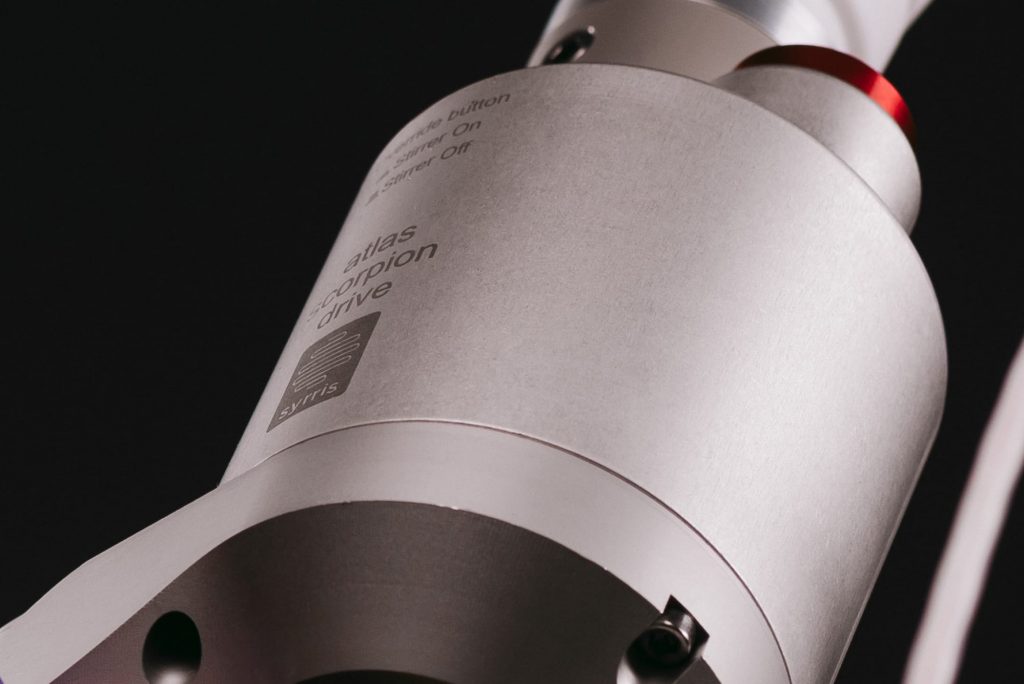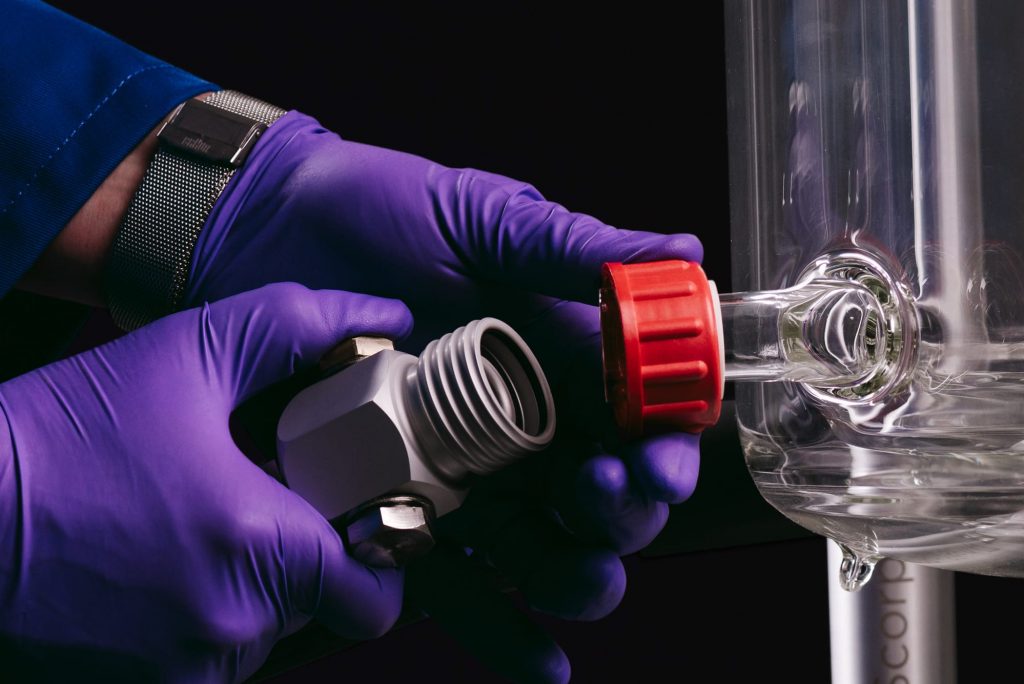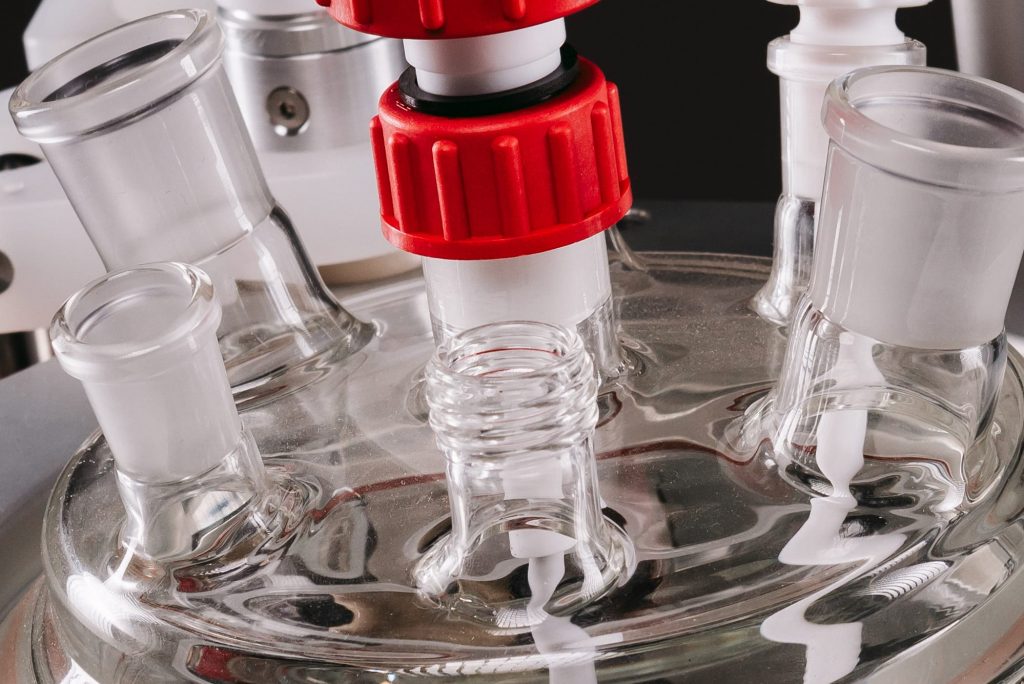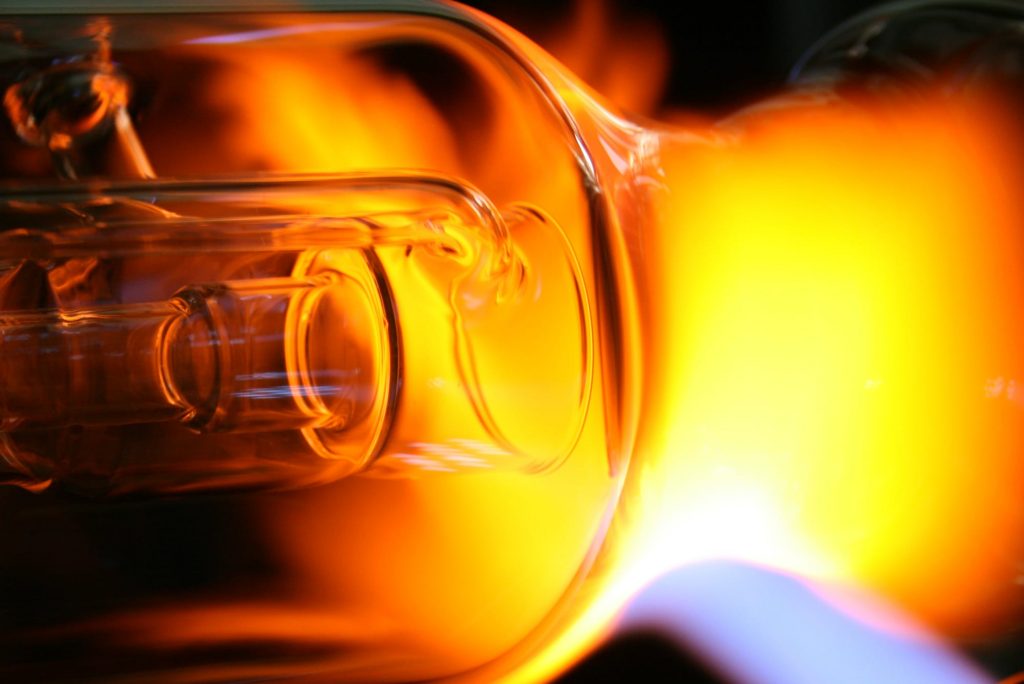 Specifications
| | |
| --- | --- |
| Vessel Volume Range | 50 mL, 100 mL, 250 mL, 500 mL, 1 L, 2 L (DN80), 1 L, 2 L, and 5 L (DN150) |
| Vessel Shapes | Torispherical, Conical, Round Bottom |
| Vessel Profiles | Jacketed, Vacuum Jacketed |
| Other Vessel Types | No (Round Bottom Flasks Available with Regular Atlas Base) |
| Temperature Range | -90°C to 250°C (with suitable seal kit) |
| Stirring Options | Scorpion Overhead Stirrer (up to 800rpm/11Ncm torque), High Speed Available, High Torque Available |
| Automation | Yes – using Atlas PC Software |
| Modes of Operation | Atlas HD Touch Screen Control, Atlas PC Software, Manual Operation |
| Sensor Options | Temperature, pH, Pressure, Turbidity, In-situ FTIR, Other Sensors Available |
| Pressure Range | Vacuum (50mbar) to 0.5 Bar, See Atlas 200 Bar Pressure Systems for High Pressure up to 200 Bar, See Atlas 3 Bar Pressure Systems for High Pressure up to 3 Bar |
| Reaction Calorimetry | Ability to Upgrade to Reaction Calorimetry, See Atlas HD Calorimeter |
| Reagent Addition and Sampling | Manual Dosing, Automated Dosing (Volumetric), Automated Dosing (Gravimetric), Sampling of Liquids, Full Gas Control, Atlas Syringe Pump Range |
---
Applications
This product is suitable for the following applications.
Support

These support articles may be helpful for this system