Asia Photochemistry Reactor
Access a host of novel continuous photochemistry applications with Asia Photochemistry Reactor.
Modular, flexible, scalable and easy-to-use, it makes modern photochemistry techniques accessible without the limitations of traditional batch requirements.
At a glance
Staying true to Syrris's user-focused flow chemistry product design, Asia Photochemistry Reactor enables the quick and easy interchange of single, high powered LED modules for rapid screening and scale up of reactions to optimize conditions. The ability to increase the light intensity (up to 108W)* reduces reaction times and increases production rates.
Transform your Asia Heater or Asia Cryo Controller for precise and accurate temperature control, from -40°C to +80°C, with no external cooling sources required.
The Asia Photochemistry Reactor is a seamless addition to a Syrris Flow Chemistry system, or can be used to compliment any flow chemistry system.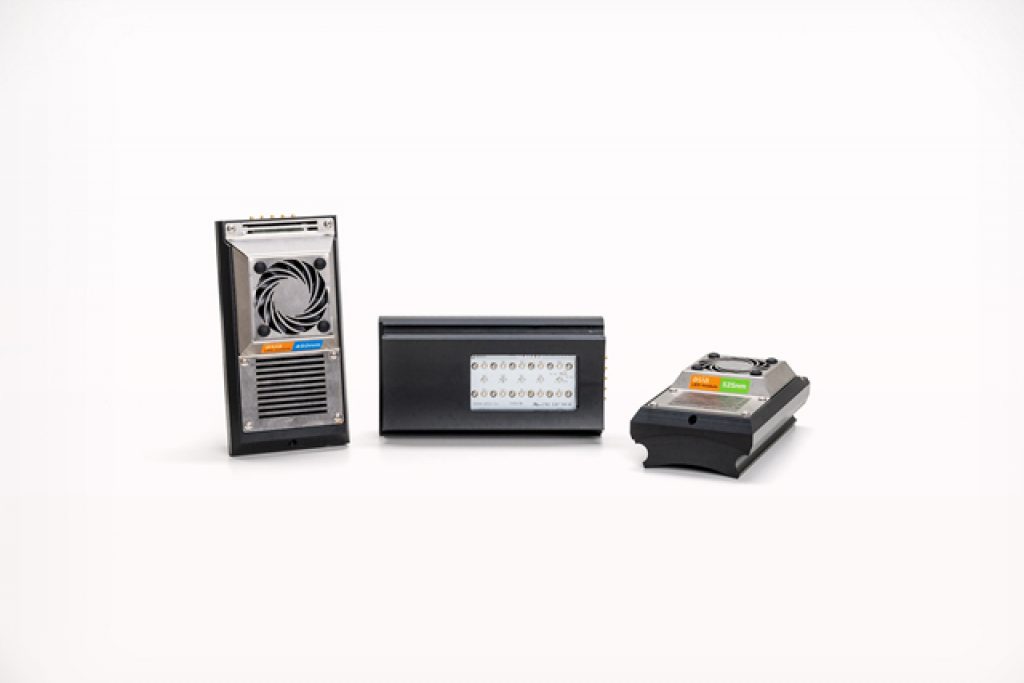 Interchangeable LED Modules
Monochromatic, high powered LED modules are available in a wide range of wavelengths for precise control of photochemistry applications.
House up to 8 interchangeable single wavelength modules in one reactor. Run reactions on multiple wavelengths to access novel chemistries, or add up to 8 light sources of the same value for rapid screening and scale-up to optimize reactions.
Reaction throughputs of mg's to 10's g/hour.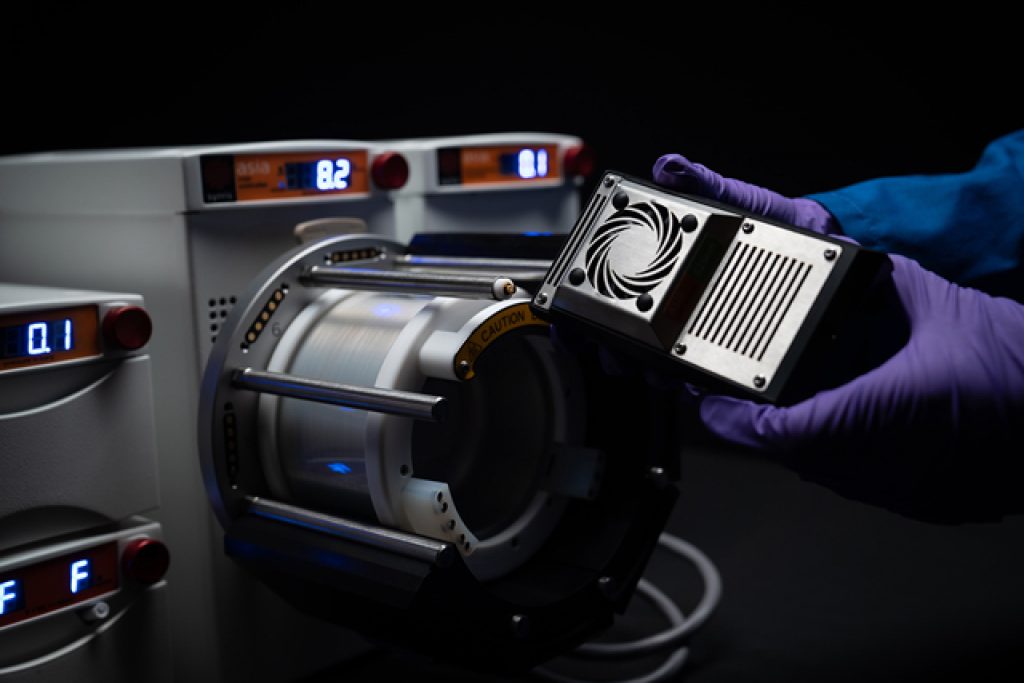 No external cooling required
Maintain optimum performance even at maximum power without the need for external cooling, resulting in longer lifetimes of your LED modules and efficient temperature control of your reactions.
Temperatures as low as -40oC and optimum performance even when heated to +80oC due to the low heat load of LED modules, which requires much less cooling to maintain control of the reaction temperature.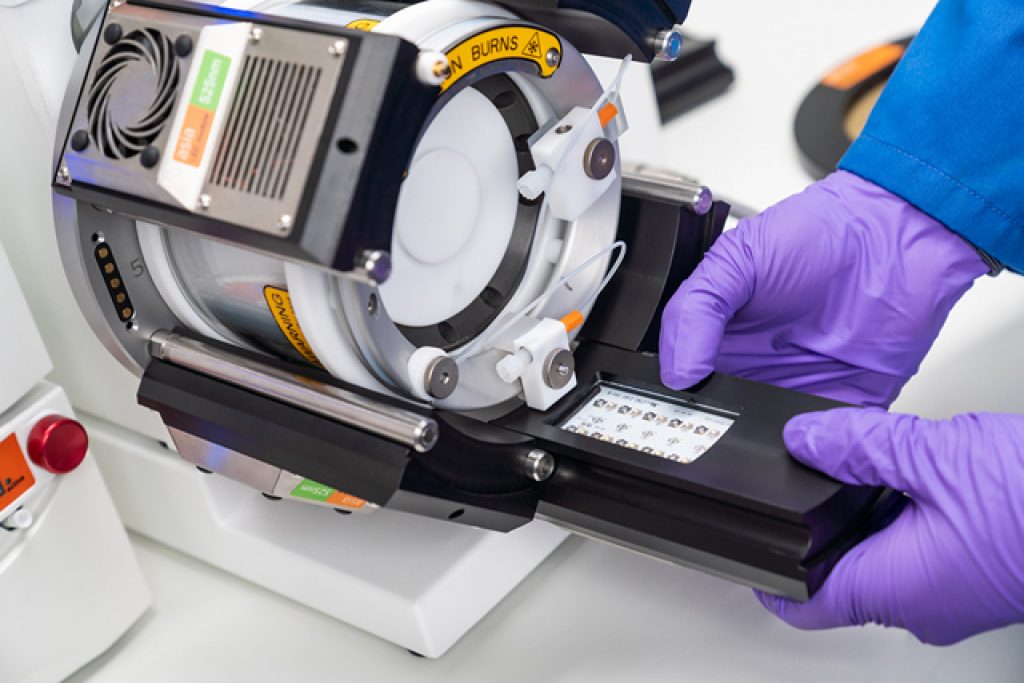 Greater selectivity and light intensity
The unique design of the Asia Photochemistry Reactor enables users to select from a wide range of wavelengths and gradually scale-up reactions, providing greater selectivity for reaction optimization.
Tune your light intensity (up to 108W)* to reduce reaction times and increase production rates. No additional light sources are required to increase throughput.
*dependant on wavelength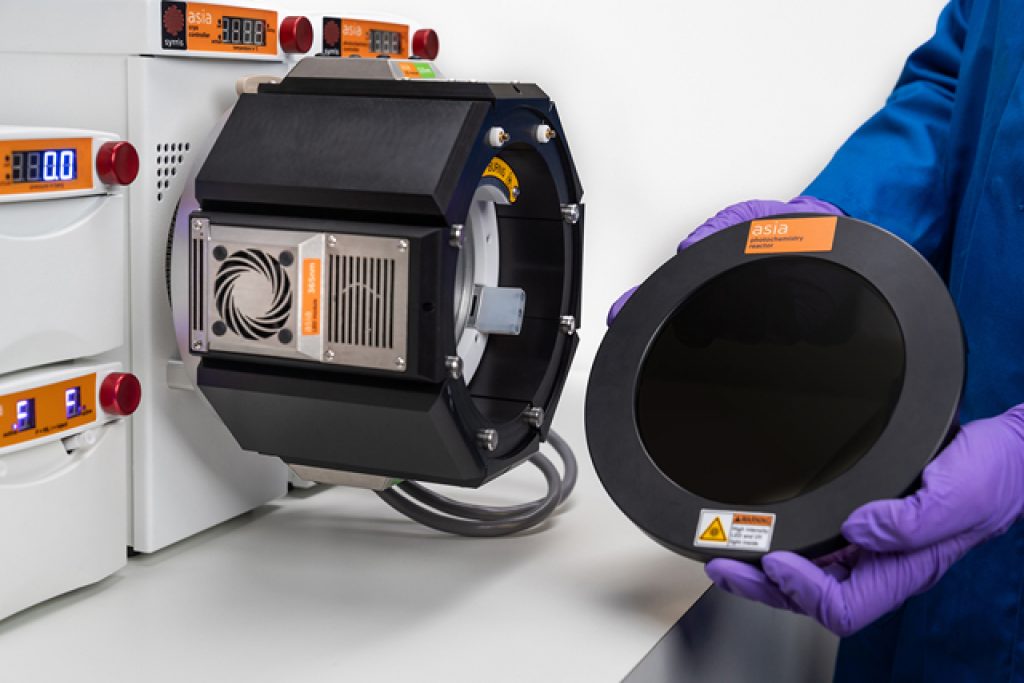 In-built safety
The Asia Photochemistry Reactor is designed to be as safe as possible. Interlocked fittings and a light-proof design means zero exposure to high intensity light.
The light source is linked to the power supply; any component disconnections trigger the light source to shut down immediately, preventing exposure to the user. Provides optimum safety for use within standard fumehoods.
Specifications
| | |
| --- | --- |
| Reactor volume | 4 mL or 16 mL |
| Reactor temperature | -40°C – +80°C (when using Asia Heater or Asia Cryo Controller module) |
| Temperature settings | Set to 1ºC and displayed to 0.1ºC |
| Number of LED modules | Up to 8 x LED modules at fixed or mixed wavelengths or blank modules |
| LED module wavelength | Monochromatic lights at 365, 385, 405, 420, 450 and 525 nm |
| Control module display | Light intensity and photon flux |
| Power | Variable power from 10 – 100% |
| Safety | Module completely interlocked for safety |
| Compatibility | Compatible with the Asia flow chemistry system or as a stand-alone module |
---
Applications
This product is suitable for the following applications.
Support

These support articles may be helpful for this system