Syrris host an annual program of free roadshows where we bring the latest chemistry technology to you!
The Syrris Roadshows are organized events spanning a particular region over the course of a few weeks/months.  A number of our Applications Specialists load up a van with our latest products and arrange to visit companies and Universities throughout a selected region to bring our products to you and answer all your pressing questions.  Look at the upcoming Syrris Roadshows below and register your interest in being a part of it.  If no Roadshow is scheduled in your country/region, please contact us to request one or an individual meeting.
We love travelling the world to meet you and talk about our shared passion in chemistry!
View and register for the upcoming roadshows below.  If you'd like us to host a roadshow in your country, please email [email protected].
Upcoming Roadshows
| Date | Location | Event | Event Type | Register |
| --- | --- | --- | --- | --- |
| | | | | |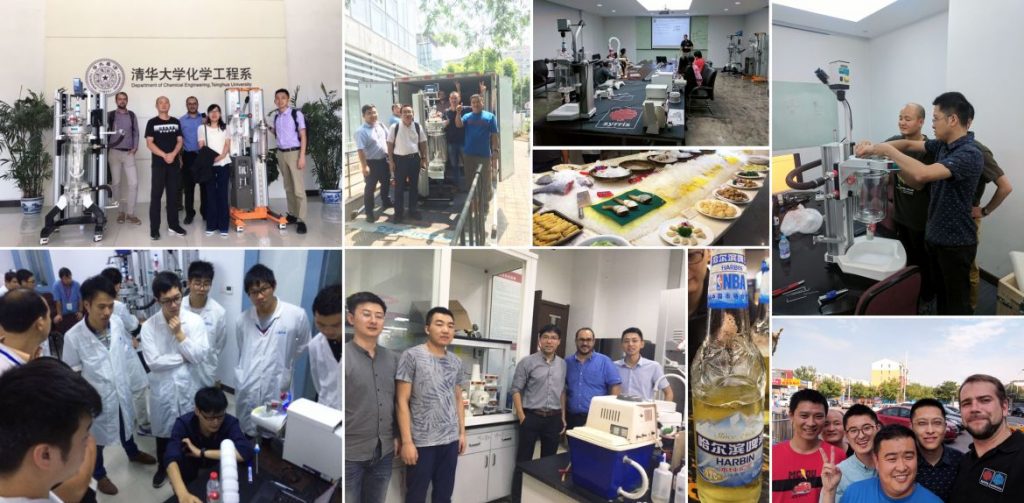 Past Roadshows 2019
| Date | Location | Event | Event Type | Register |
| --- | --- | --- | --- | --- |
| 11 – 15 March 2019 | Belgium | Belgium Roadshow | Roadshow | Finished |
Past Roadshows 2018

Past Roadshows 2018

| Date | Location | Event | Event Type | Register |
| --- | --- | --- | --- | --- |
| October 2018 | Australia | Australian Roadshow | Roadshow | Finished |
| November 2018 | Europe | European Roadshow | Roadshow | Finished |
| Spring 2018 | Europe | European Roadshow | Roadshow | Finished |

Past Roadshows 2017

Past Roadshows 2017

| Date | Location | Event | Event Type | Register |
| --- | --- | --- | --- | --- |
| 27 November -15 December 2017 | Japan | Japan Roadshow | Roadshow | Finished |
| 09-16 October 2017 | Europe | Scandinavia Roadshow | Roadshow | Finished |
| 11-30 September 2017 | China | China Roadshow | Roadshow | Finished |
| July 25th 2017 | Derby, UK | Syrris UK Roadshow – Open Event | Roadshow | Finished |
| June 28th 2017 | Offenburg, Germany | Syrris Germany Roadshow – Open Event | Roadshow | Finished |
| June 22nd 2017 | Lyon, France | Syrris European Roadshow – Open Event | Roadshow | Finished |
| June 20th 2017 | Marseille, France | Syrris European Roadshow – Open Event | Roadshow | Finished |
| June 19th 2017 | Toulouse, France | Syrris European Roadshow – Open Event | Roadshow | Finished |
| June 16th 2017 | Barcelona, Spain | Syrris European Roadshow – Open Event | Roadshow | Finished |
| June 15th 2017 | Barcelona, Spain | Syrris European Roadshow – Open Event | Roadshow | Finished |
| June 12th 2017 | Paris, France | Syrris European Roadshow – Open Event | Roadshow | Finished |