Syrris China roadshow updates
The latest technology in chemistry is currently touring China along with our team of experts – read about our travels below!

Arrival at Beijing
September 10th, 2017
After a long flight from the UK, our team arrived at the hotel in Beijing…and after 15 minutes of  "relaxation" we were straight to work loading our products into a truck ready for our tour around China for the next 3 weeks. Our local distributors, Universal Analytical & Testing Instruments Co.,Ltd (UATIL) were on hand to help (thanks, UATIL!).
There was a slight hitch when the driver of our truck decided to have a little sit down while  we were working…his choice of seat was the Orb Pilot Condenser! Luckily, it remained intact – a demonstration of excellent build quality, we like to think!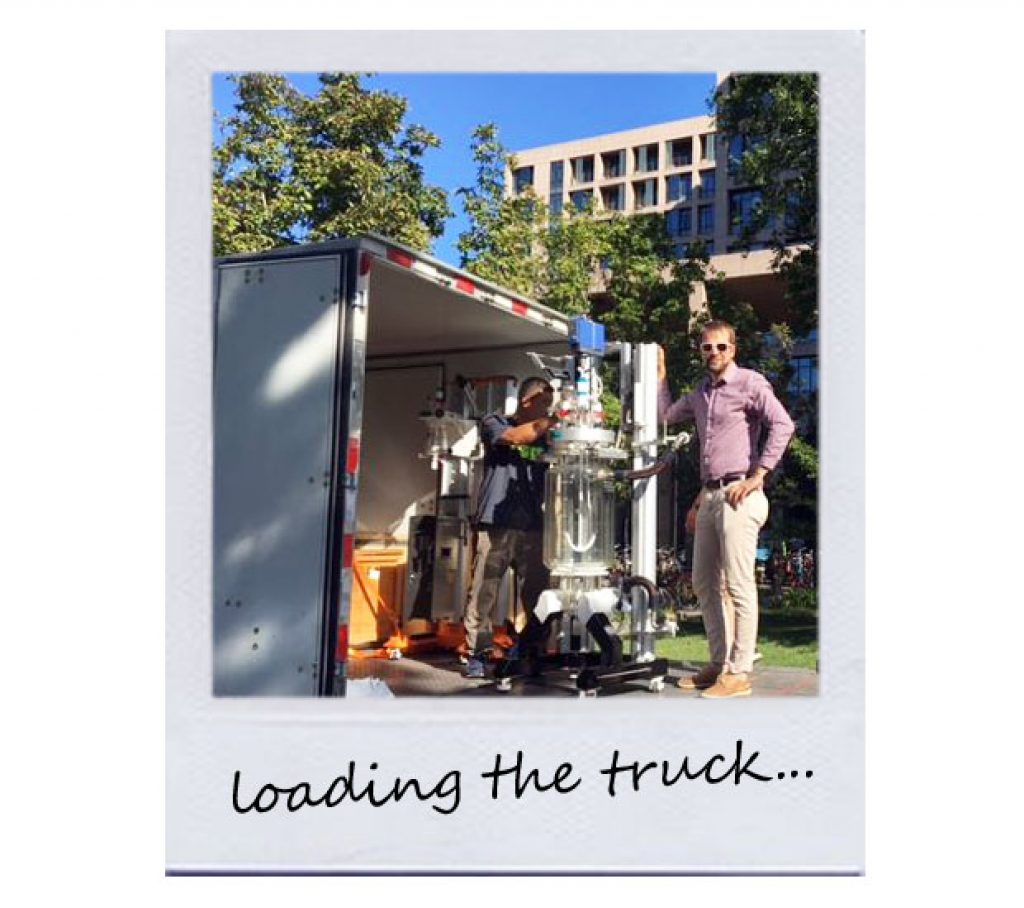 Day 1: Beijing
September 11th, 2017
Our first roadshow stop was Tsinghua University – the best university in Beijing for Science and technology. We gave a presentation on flow which covered Asia, Titan and Nanoparticles to the Chemical Engineering department as well as four other groups and companies interested in learning about flow.
Afterwards, we had a meeting with the largest Chinese petrochemical company about Atlas HD, demonstrating it's capabilities and how it can help them with their work.
Hungry after such a busy day, we headed to downtown Beijing to Tiananmen square and Forbidden City, finishing the evening at Lotus Market for dinner.  Lotus Market is a beautiful lake with lots of restaurants and bars around it.  Not to mention, lots of dancing couples.
Thought about joining in with our silky football skills, but decided against it.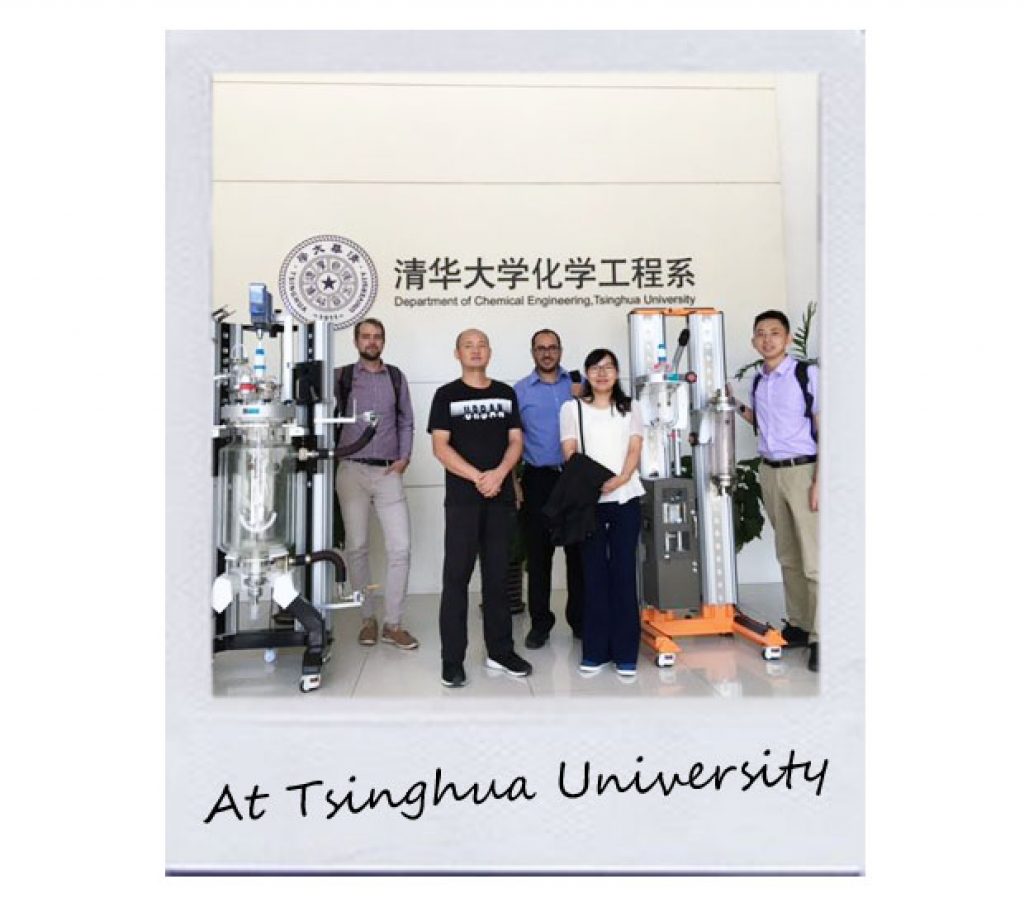 Day 3: Tianjin
September 13th, 2017
We woke up in a very hot and sunny Tianjin. Our hotel was pretty luxurious for a mid priced hotel – it even had a grand piano in the middle of a fountain in the foyer. In an unusually self-conscious show of character, piano playing Omar didn't take the opportunity to demonstrate his talents. We're sure this shyness will be short-lived and it won't be long before he's showing off!
On today's agenda was hosting a closed event for a very large chemical company.
Getting the equipment on site was a pain – first the security told us that the truck couldn't go on site – so we wheeled all equipment to the front security gate (it was about 0.5km to the lab from there!). Then they told us that we couldn't wheel it through the front gate!
We had to load it back into the truck and drive around to the back of the plant (approx 3 km). Titan and Orb Pilot were "safely secured" by two guys standing in the open truck. And away the truck went…down the wrong side of a dual carriage way! Scary, but hilarious at the same time…no people (or Syrris products) were hurt!
What doesn't kill us, makes us stronger!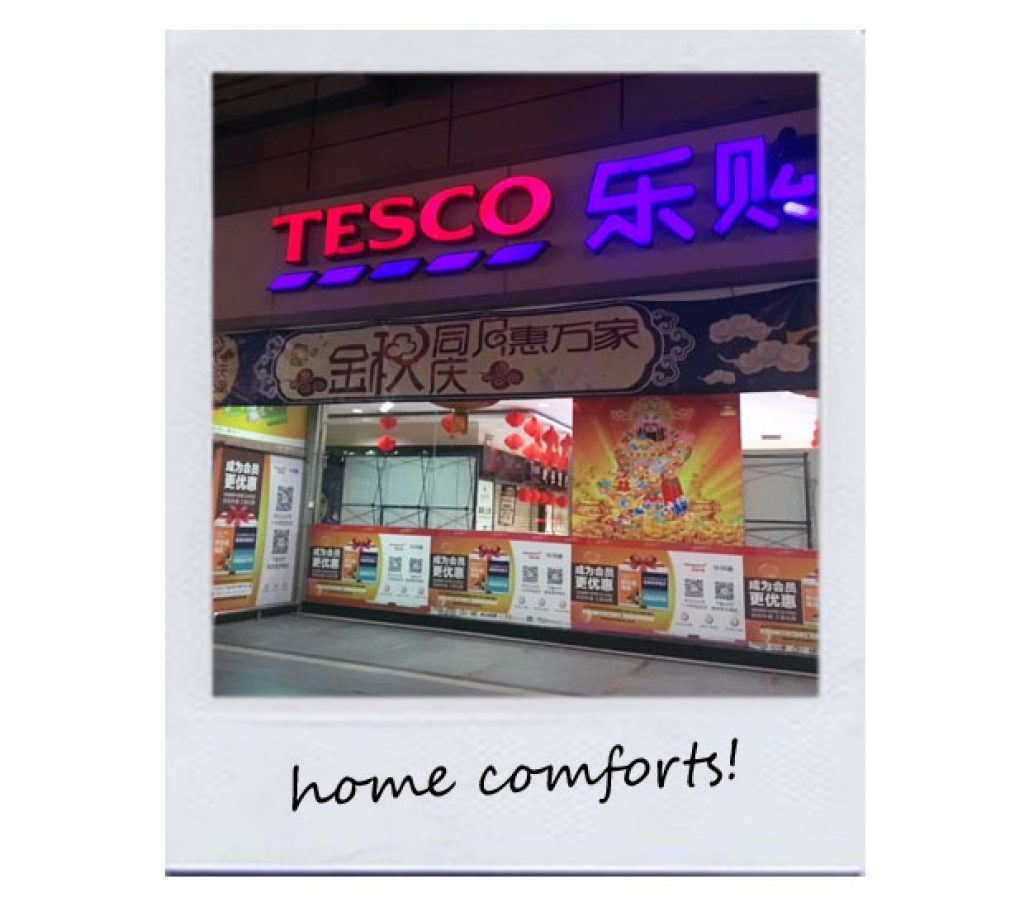 When we finally had our meeting, it was a good one! We talked about Asia and Titan, but it was unfortunately cut short due to the hassle of getting the kit on site, not to mention going up and down the freight elevator what seemed like x100,000 times with it all.
We finished around 2:00, after which Technical Applications Specialist, Vit Prchal and Gu from UATIL bravely headed back to Beijing with our crazy driver at the wheel. Omar, Dara Xu and Li Jian from UATIL went to Nankai University for more meetings, this time focused on Dolomite, our microfluidics brand. A great meeting about microfluidic technology was a very successful end to today' efforts .
After a lovely dinner with the UATIL team and a delightful chicken claw (see slideshow for a picture, although we warn you; it's not a pretty sight) Omar arrived back in Beijing at 10pm and met up with Vit for a well-deserved beer.
Day 4: Beijing
September 14th, 2017
A very hazy day in Beijing today. Today Vit met with the UATIL team to give them a hands-on introduction to Orb. They made themselves familiar with it pretty quickly and then we had training on reaction calorimetry – from principles, to who would benefit from our calorimetry products. We particularly focused on the ChemiSens Calorimeter, our most sophisticated, powerful and accurate reaction calorimeter. There was an enthusiastic reception to this product because it is one that we receive a great deal of enquiries about from customers.
After this session, Vit spent the afternoon in central Beijing, having a wonderful time walking in the parks and even witnessing a ceremony of lowering the flag on Tiananmen square. He was wearing his Miami Heat cap, and people kept mistaking him for an NBA player, even taking selfies with him! In the words of Vit, "What a time to be alive!"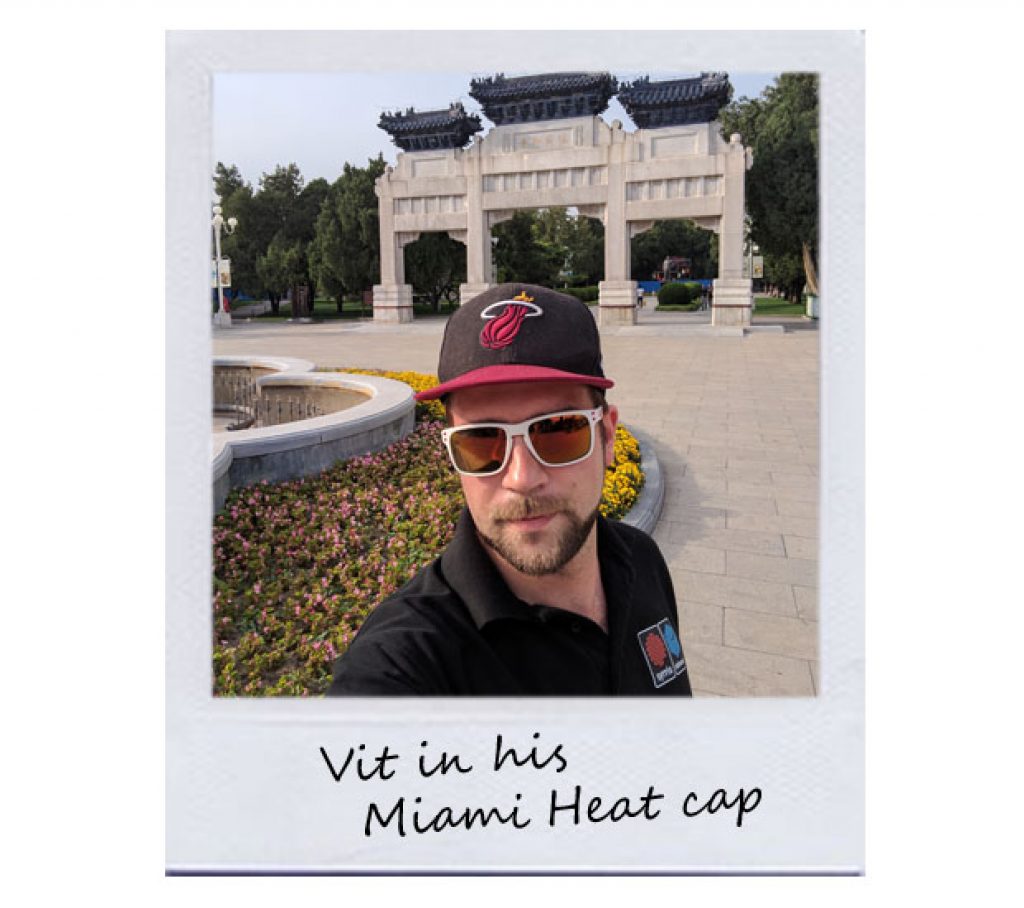 Omar's day involved travelling to Xian with Dara and Li from UATIL. Xian is about 1000 km West of Beijing and is one of the oldest cities in Beijing, steeped with a lot of history. It is most famous as the home to the Terracotta Army, but unfortunately, time didn't allow them to see it (all work and no play).
Despite this being a roadshow, tomorrow Omar will host an important workshop. Once preparation for the workshop was complete, he, Dara and Li were able to do some sight seeing in central Xian. After searching for 5 days, Omar finally found and devoured sweet and sour pork and he reports that it was delicious. There were some beautiful historical buildings and the coolest, massive Xian night market with lots of weird and wonderful things on sale.
Omar tried lots of Market food, including a Jack fruit, but decided against the big squid/fish/crabs on a stick. Each to his own.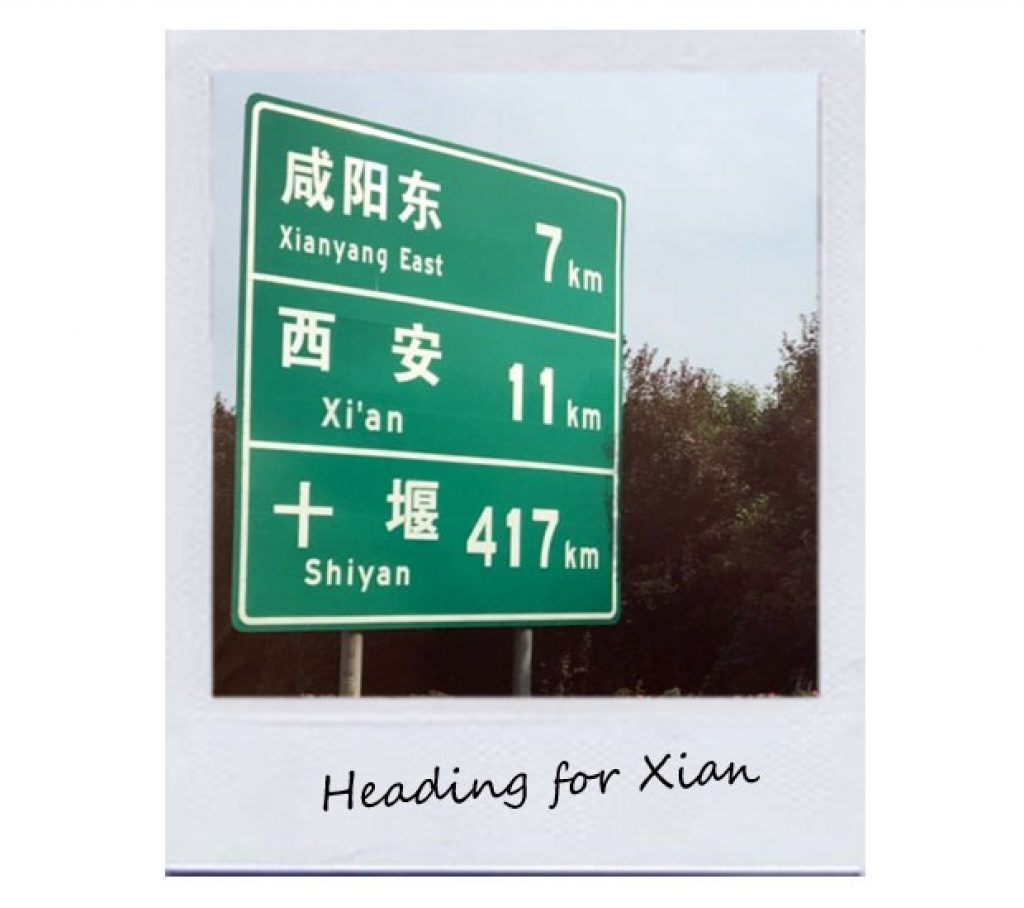 Day 5: Beijing & Beyond
September 15th, 2017
An early wake up for Vit, he packed his things and he and the team drove for 2.5 hours…just to find out that they were still in Beijing (it really is bigger than it looks on map, he reports). This was to host an event with a company who were interested in Syrris' batch products. They arrived on site around 9.30 and the event started at 10. The people we spoke to were really impressed by Atlas HD and Orb, and loved Atlas Cryo the most! They were also very excited about Orb Pilot. Their interest was limited in flow, but they were impressed by the concept when we covered the subject.
After packing our stuff in the afternoon, we got into the lorry and drove about a half of the 1400 km journey to Shanghai. Estimated arrival is about 1pm on Sunday.
Meanwhile, Omar performed a flow chemistry workshop with a Titan Reactor in Shaanxsi Normal University. It's great for us to meet customers and discuss their chemistry in detail – the group at Shaanxsi are doing some really great work!
Omar now flies solo to Shanghai. One thing he's learned is that is not a good idea to travel with a large black pelicase with a big label saying 'Reactor' on it. Of course this was the Titan reactor, but he had to check it in on the plane. 20 minutes of being talked at in Chinese and Omar talking back in English ensued before they let him on the plane. See you soon, Shanghai!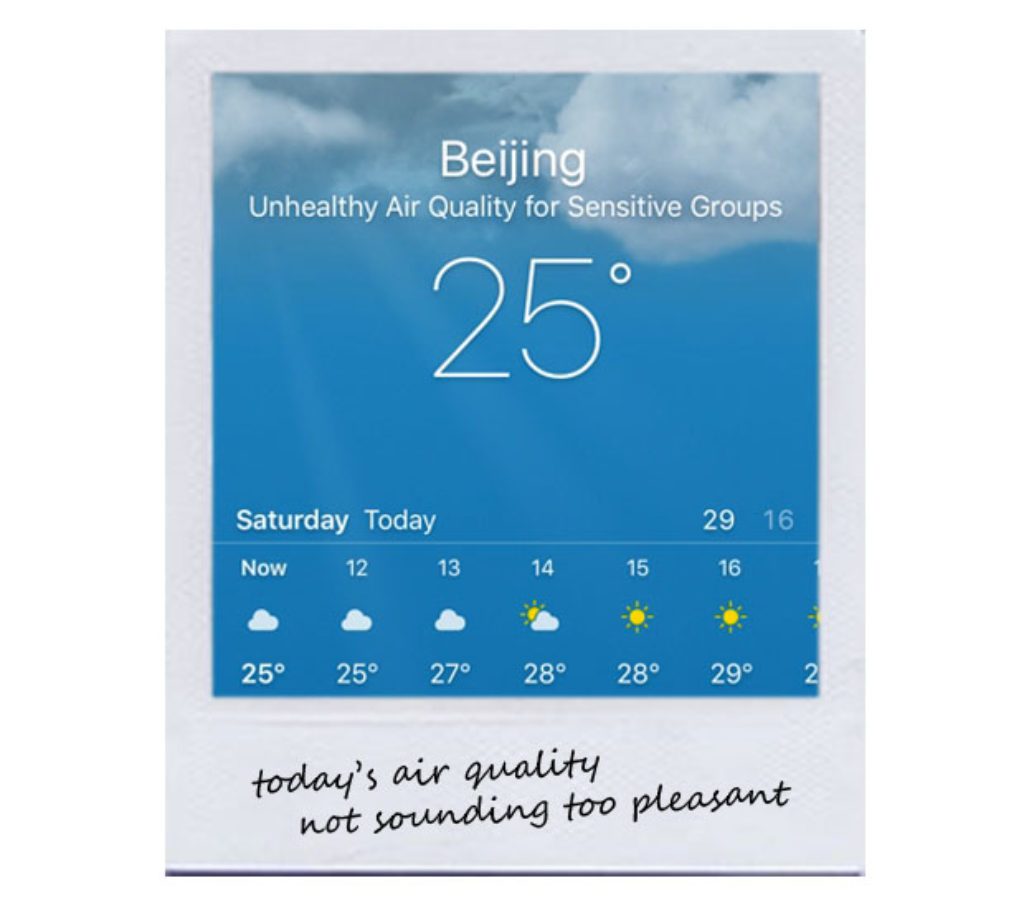 Day 6: Hello Shanghai
September 18th, 2017
We started off today with a fantastic exhibition event at one of the worlds biggest pharmaceutical companies. One of the real hits on this Roadshow has been the Atlas Cryo system, with its' ability to control reactions down to -80oC without any circulator or coolant.
Afterwards, we were joined by Leandro Nogueira, Head of Internal Sales, and Stuart Simcock, Product Manager for batch products, straight from the airport. We hosted another success event which highlighted the excitement around the Orb Reactor system. Afterwards, we had a wonderful dinner with the UATIL Shanghai team and got introduced to special Chinese wine.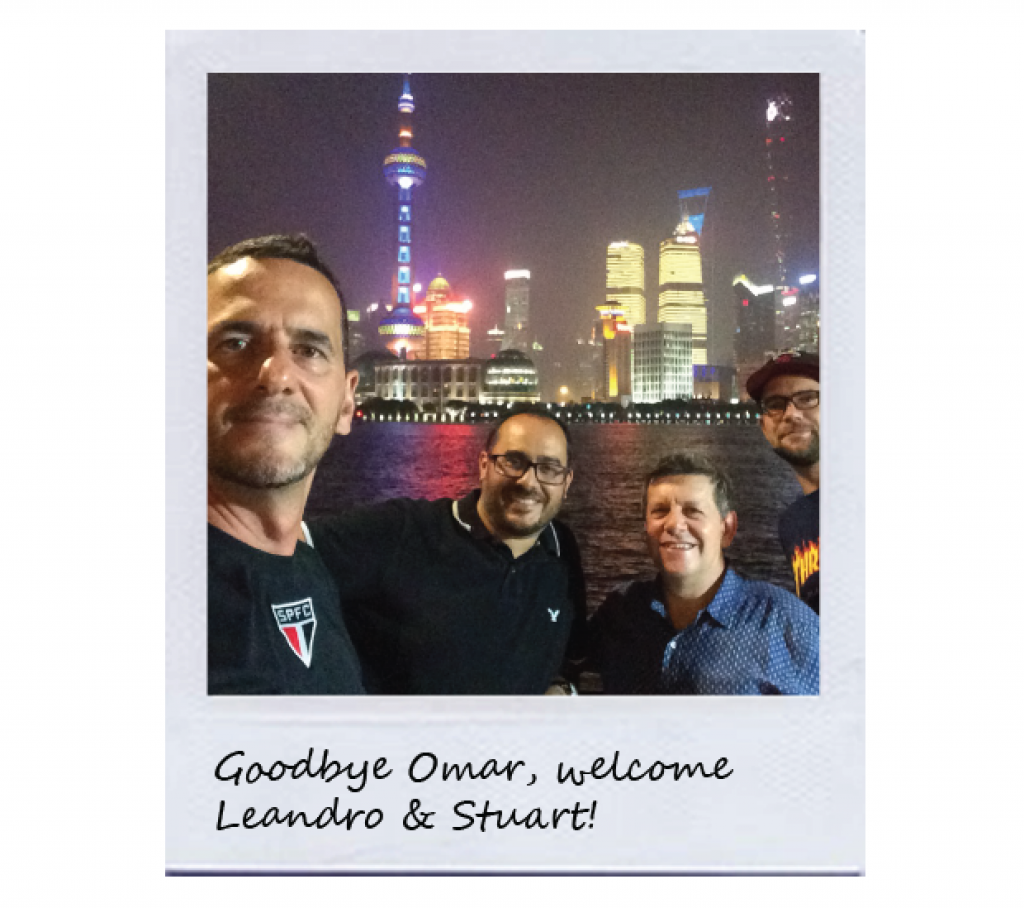 A quick trip to admire the Shanghai skyline and then off to pack for Omar as he flies back to UK in the morning. The last 9 days has been a wonderful experience and a lot of fun for Omar, with some excellent discussions with customers. He and Vit have completed 8 events in 5 cities and spoke to over 110 potential customers. A job well done!
Vit is sticking around to talk Chemisens. Good luck to him and the rest of the guys taking the baton for the next couple of weeks!
Day 7: Shanghai
September 19th, 2017
We started the day at a local pharmaceutical company in Shanghai, showcasing our range of flow chemistry products to a very interested group. After the workshop, the whole team went for lunch before the long journey to Taizhou, our next Roadshow destination.
After 6 long hours, and many breaks, we arrived in Taizhou just in time for dinner.  A quick freshen up and we were off to a special Chinese restaurant that had you choose your food – alive! Fish, prawns, crabs…even turtles! A local man came up to the UK team to tell us one thing: "You are handsome", and on that happy note we were off to prepare for the following day!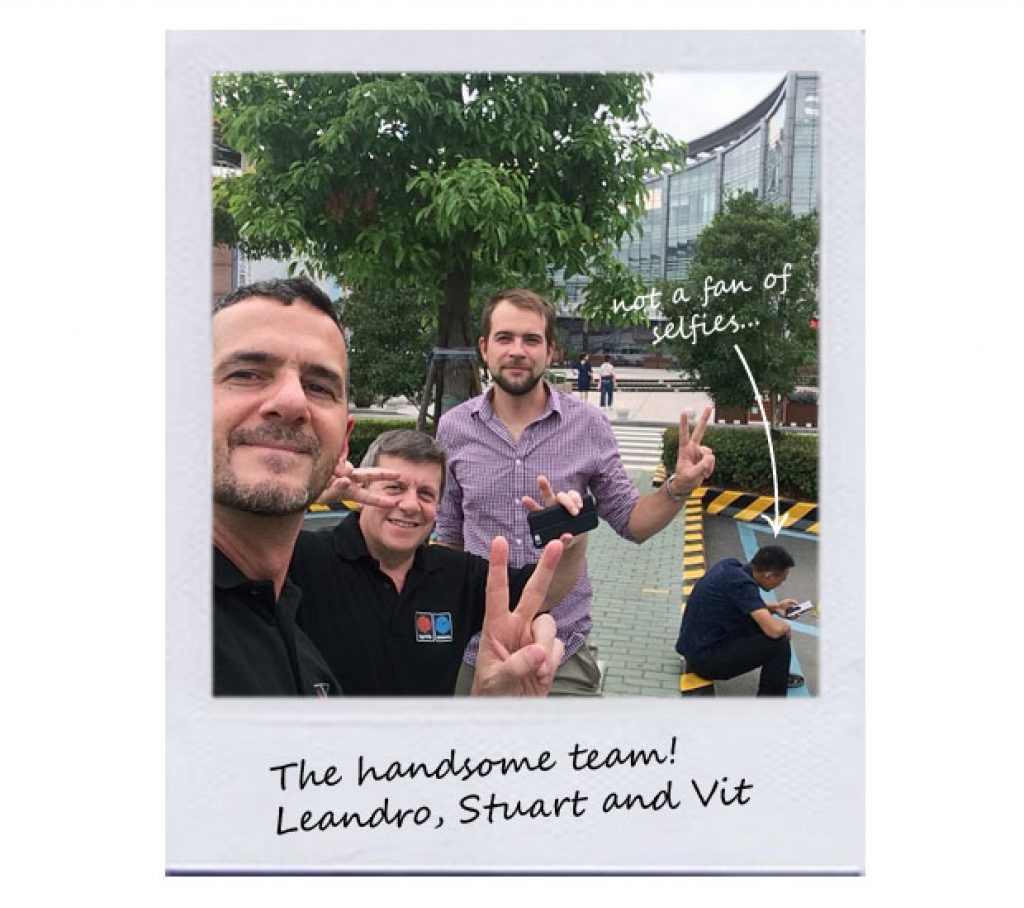 Day 8: Taizhou
September 20th, 2017
An early start and an early finish today, which left us with some free time in the afternoon to visit the local attractions. Our morning appointment was with a large pharmaceutical company interested in flow chemistry. They were very impressed with our Asia flow chemistry modules, and everyone loved Stuart's strange humour. Stuart has become very good friends with our driver, who loves to scratch his belly button while driving the van – it makes everyone laugh.
With the afternoon free, Vit decided to visit a pagoda in the city after lunch. Stuart and Leandro stayed in the hotel, and luckily missed the downpour in the late afternoon (Vit was very wet).
Tonight was the first 'Western' meal we have had since arriving in China, we were happy to be greeted with familiar food that we love. Meat, pasta, peas and mushrooms…yum!
Day 9: Taizhou
September 21st, 2017
Today we visited another big pharma company. From the moment we got into the presentation room, around 20 people invaded the room, asking questions to Gary about the systems Orb and Titan…we hadn´t even assembled any of the our other systems (Atlas, Orb, Asia, Atlas Cryo) yet! Talk about keen! Leandro said that it was the first time in his life that he's seen Stuart a little bit stressed from customer attention!
As with previous visits, we did a Workshop showing all of our products and a Flow Chemistry Seminar. The boss of the company was present and stayed until the end. He said he liked all of our products and was particularly amazed with Atlas HD.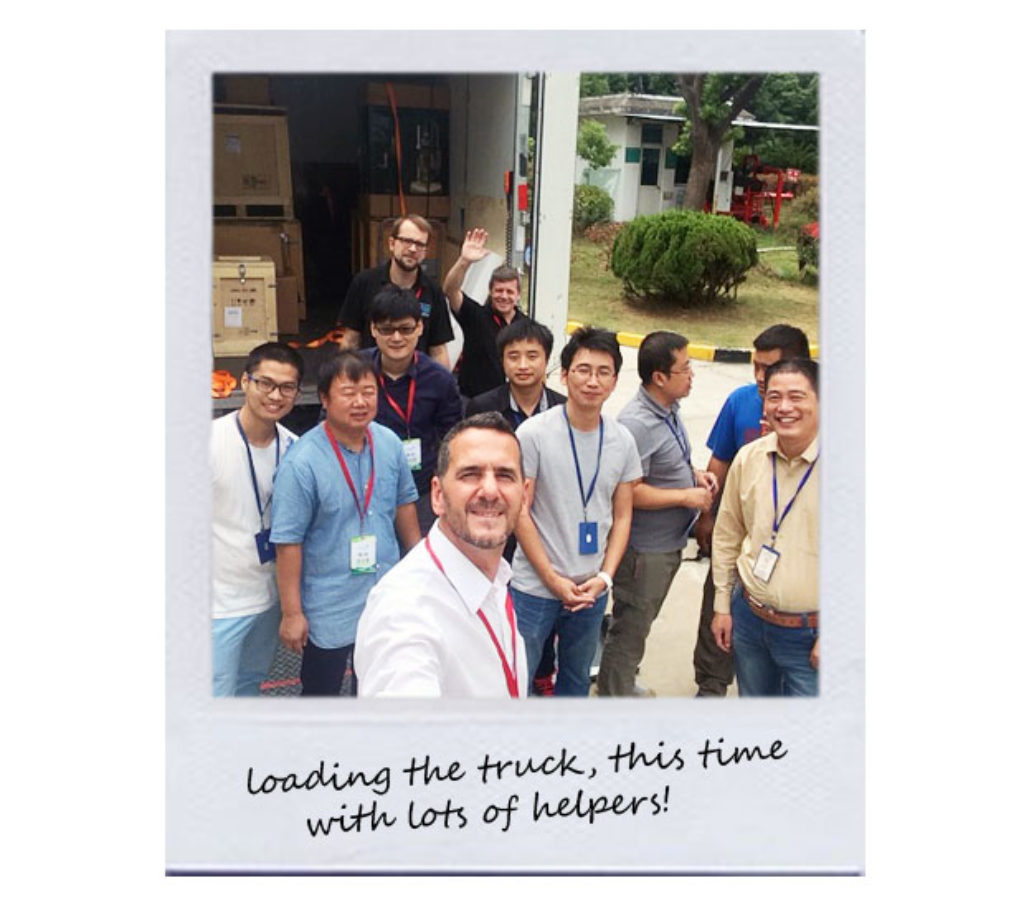 We also had a long discussion about Asia and TITAN. They have a Corning System and were unsure if Asia could be helpful for them. Judging by their positive reaction by the end of our visit, they seem to have been impressed by Asia's capabilities. We came back to the hotel and had lunch (inside the hotel, it's easy to find food that appeals to everyone). Vit is the one who has no fear of food at all. He would take a bug from a tree and eat it (it would not surprise us one bit if he did that at some point in the next week).
We stayed in the hotel working and relaxing and then went for dinner with Gary and Kang in a HotPot restaurant. They served jelly pork blood, meat, rice gum, meat ball, caw lung, caw stomach and a kind of soy bread to name a few. You put everything in a boiling water pan before eating.
Day 11: Shanghai to Guangzhou
September 23rd, 2017
This morning we checked out of our swanky, marble clad, hotel and headed for Shanghai Hongqiao airport. This is supposedly the old airport but it looks virtually brand new, with multiple terminals and boutiques from almost every designer brand. We were taking the 2h 30 flight to the industrial heartland of Guangzhou, a city of around 25 million people.
Upon arriving in Guangzhou, we were met by more charming UATIL team members who helped us find our way to our hotel in the centre of town. You could certainly tell that we were 1000 miles further south, as the temperature jumped up a notch; well into the 30's. Despite being in the town centre, the scale of the place means that getting around on foot takes a fair while (and, needless to say, makes you somewhat sweaty). After a couple of hours of mooching around, we retreated to the comfort of the hotel aircon and a very welcome beer.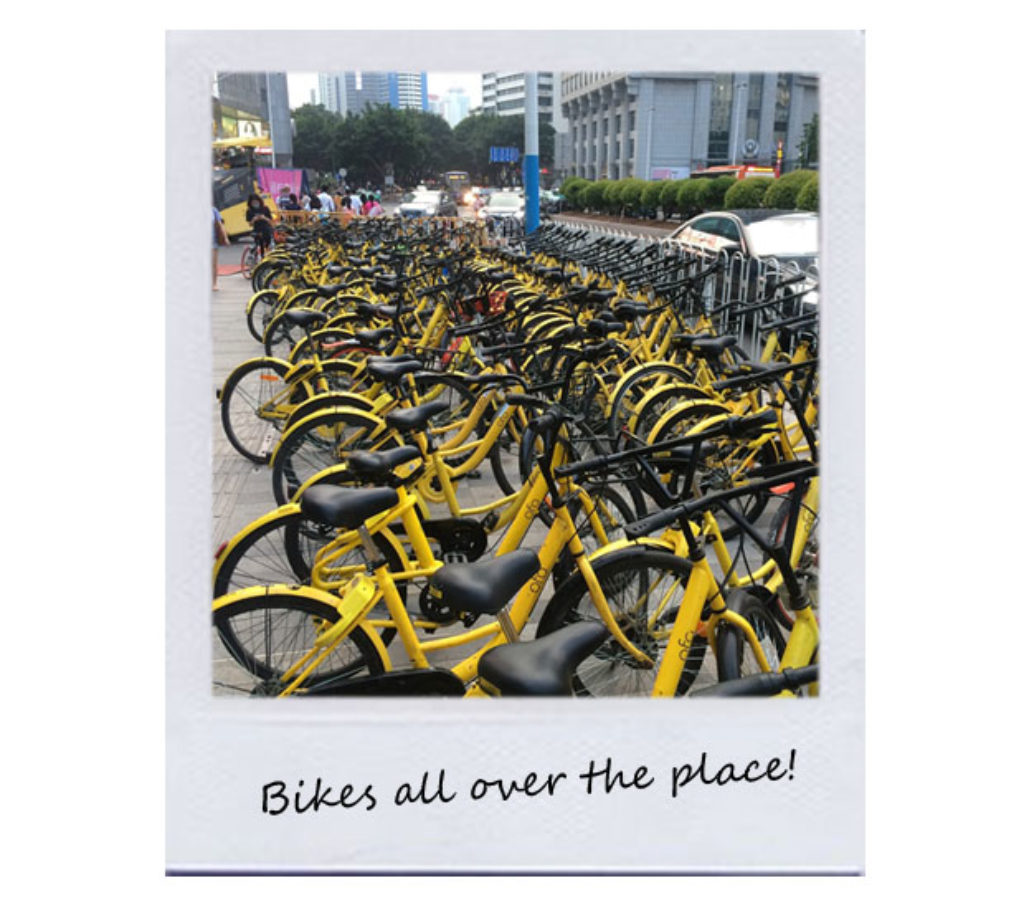 Day 12: Taking it easy in Guangzhou
September 24th, 2017
A work-free Sunday meant that we were determined to go out and find some entertainment! We spotted a park on a map and decided to head for that. After 30 minutes of zig-zagging through interesting backstreets, we eventually found the entrance. Inside was a haven of tranquillity, bamboo lined pathways and beautiful, traditional buildings.
We came across a family playing the new crazy game of, as Leandro calls it, "shuttle-cock keepy-uppies" (Don't quote us on that; it's highly likely that it's not the correct name). Big kid Leandro was soon invited to join in!
After a while, we walked towards the city centre and starting to look for places eat in the evening. Our minimum criteria was to find a menu in English (which cuts out a surprisingly large percentage of restaurants for such a big city). Eventually, homesick Leandro sniffed out a Brazilian restaurant, insisting that Stuart needed to be educated in the country's cuisine. 3 hours later they returned and the meat started coming and coming…and coming.
Great food and a fun atmosphere.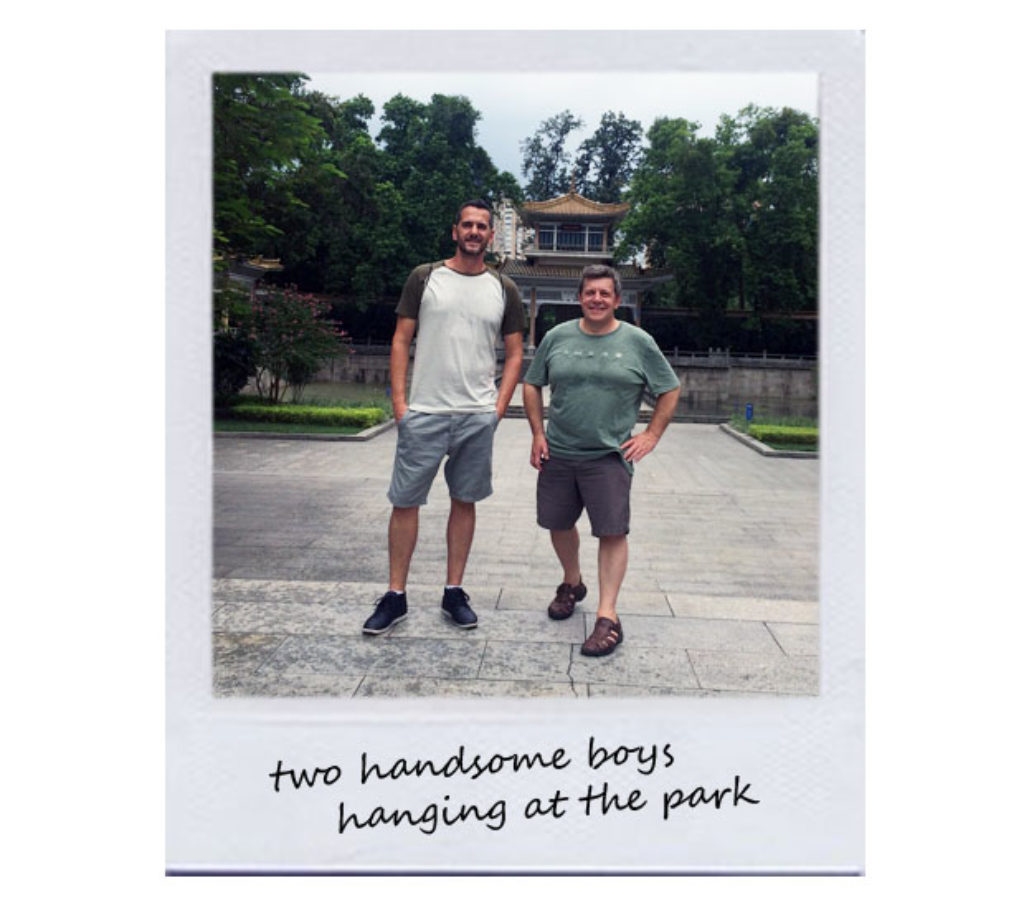 Day 13: Back to work
September 25th, 2017
We left our Hotel at 8:50h and arrived at a meeting with our customer at around 9:50h. The meeting was about nanoparticles and Leandro was the "specialist" in nanoparticles (FYI, it's not his forte). He brushed up on his subject knowledge over the weekend and his presentation actually went really well – what a pro!
We also performed some Flow and Batch chemistry demonstrations for the customer. It was a long day for us, as we left at 17:30h. A whole day of giving presentations and carrying our systems is really exhausting! But worth it.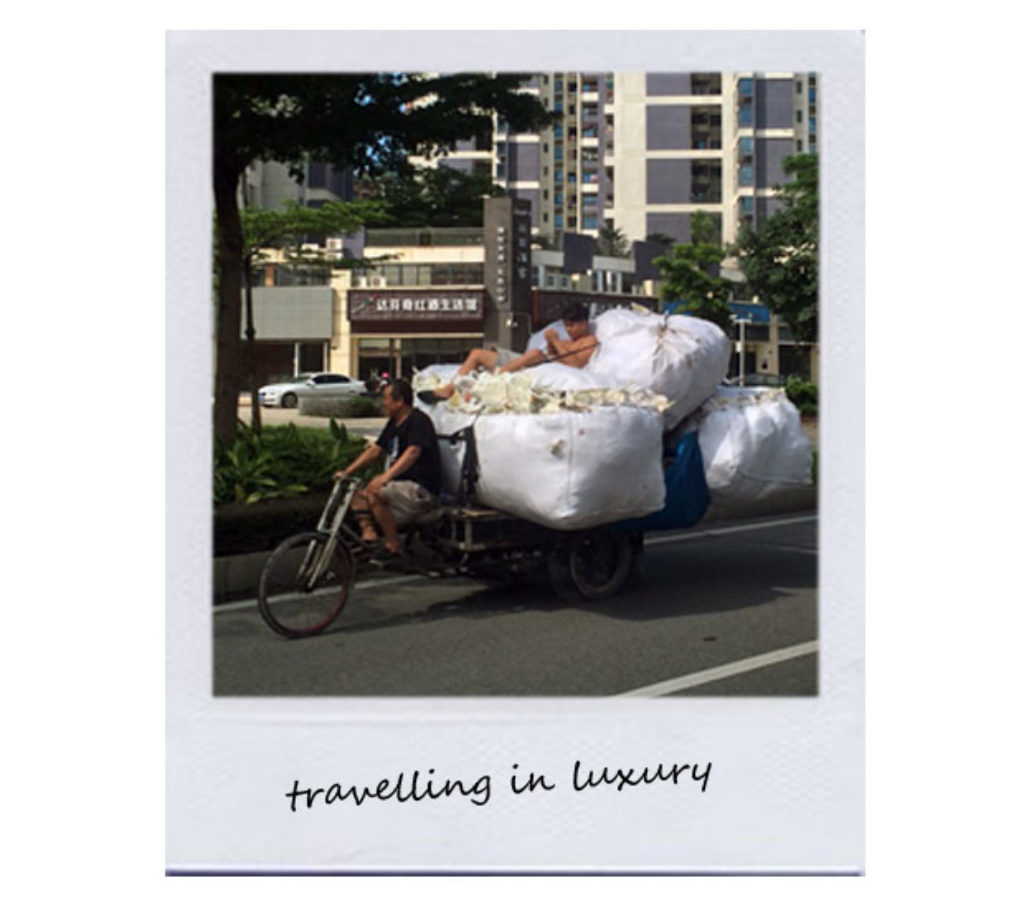 We had a typical Chinese lunch, which the customer very kindly paid for. This has to be mentioned, customers and people in general in China, treat us very well! Communication is terrible on the streets, but we just smile and that´s all you need!
The customer liked everything we showed them and spoke about. They were very interested in our flow chemistry products. They said that they need help from our team in the UK with their chemistry, which we would be happy to oblige them with.
Afterwards, we went straight to the Hotel. Leandro had a pizza and man of simple tastes, Stuart, had beef in a restaurant close to the Hotel.
Early start tomorrow at 7:30h, so an early night is needed!
Day 14: Going with the flow in Guangzhou
September 26th, 2017
Today we spent time with a customer in Guangzhou from 9:30h to 13:30h. There were around 12 people and they were only interested in flow chemistry (shame we unloaded all of our systems from the truck before we knew that the flow systems were all they wanted to see!) This equipment is heavy!
Leandro gave a presentation on theory and lab and we finished the meeting around lunchtime. Speaking of which, it's funny here; when it's time for lunch, people simply disappear…and when they are back from lunch, they can have "la siesta", where they have rooms full of beach chairs for them to sleep in. We are inspired to implement something like this in our office!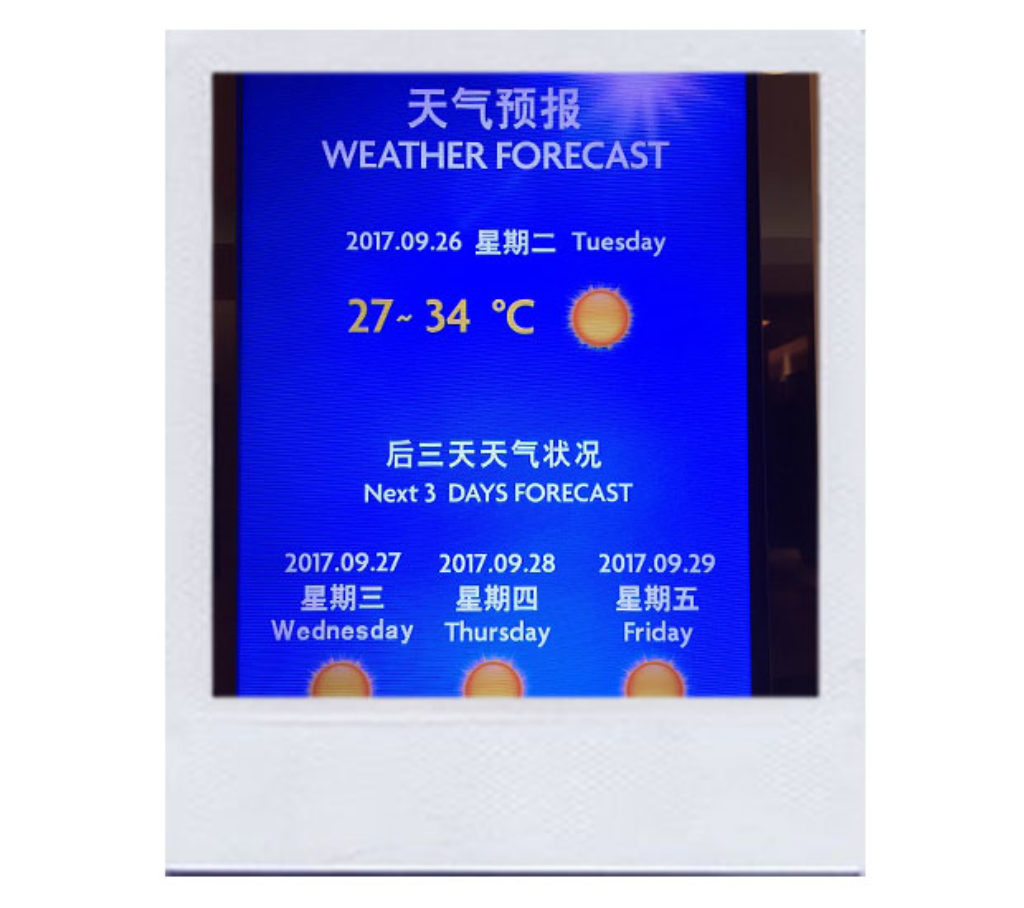 For lunch, we ate pork meat with gloves on…which was very enjoyable! Leandro is also becoming pretty good with using chopsticks. He and Stuart arrived back at the hotel at around 16:00h and played a game of pool, followed by dinner (they are far away from entertainment in this hotel).
Some bad news is that poor Stuart is suffering from a nasty bout of back pain. Leandro is not allowing him to lift anything heavy (but he still does sometimes, despite being told off!) Fingers crossed that he feels better soon.
Day 15: Stuart gets by with a little help from his friend
September 27th, 2017
Today's meeting in Guangzhou Nansha started at 9:20h and was with a pharma company who were looking to understand more about flow chemistry. They'd started researching the subject and were very happy that we could visit them and show them our range of flow chemistry systems. There were about 23 people across different departments in the company: process, safety, analytical and chemists. They bombarded us with questions during the presentations of the systems, which was great! Really showed their interest and enthusiasm.
Stuart's back is still causing him a lot of pain, but today he was a hero, splitting the practical presentations with Leandro as the group was so big. Thank you, Stuart!
We left the building at 16:00h and travelled to Shenzhen (around a 2.5 hours' drive). Before Shenzhen, we stopped to buy some medicinal spray for Stuart and Leandro said it was an honour to spray it on his back, what a good friend!
Before arriving in Shenzhen, we had to stop, as Stuart was not feeling well (he was whiter than he normally is!)  We believe it was the fish he had for lunch (but Leandro had the same and was fine) Maybe he is missing home.
Shenzhen is a very big city and there was a bad traffic jam when we arrived. Stuart was not up for dinner…he vomited and had a migraine (too much information?) So Leandro ventured out alone to walk around Shenzhen and found something he hadn't seen so far in China…a MacDonald's! Seeing that yellow "M" made his day and obviously he went in to stuff his face.
Leandro is amazed by the sheer quantity of spas and lights around the city here. In general, the environment is very welcoming  in China…sometimes we see some old ladies dancing, or exercising outside, it's lovely to see and feels like a safe place to be.