Syrris India 10 year anniversary roadshow
Syrris India is 10 years old and to mark this special occasion, our team have hosted and attended numerous events and celebrated with our customers. Read about our travels below!

Our adventures in India...
The good times kicked off with our Syrris India team of Raman, Dinesh and Bhavesh exhibiting at two large exhibitions in India – ChemSpec in Mumbai and Asia LabEx in Chennai. Both shows were busy, with many new customers visiting our booth specifically to see our technology. Orb Pilot stole the show(s), receiving a lot of attention and positive comments about how impressive a scale-up reactor it is (this was the first time our Indian customers have had the opportunity to see Orb Pilot).
Omar Jina, Chief Commercial Officer and Michael Pisapia, VP of Sales flew out from the UK to join the team at Asia LabEx. Our arrival at 3:30am was hindered by issues with Michael's VISA, meaning we were stuck in Immigration for an extra 1.5 hours! Two people on the flight who were stuck with us were sent straight home, but luckily Michael was eventually allowed into India and we got to our hotel by 6am. Very much ready for bed, as you can imagine!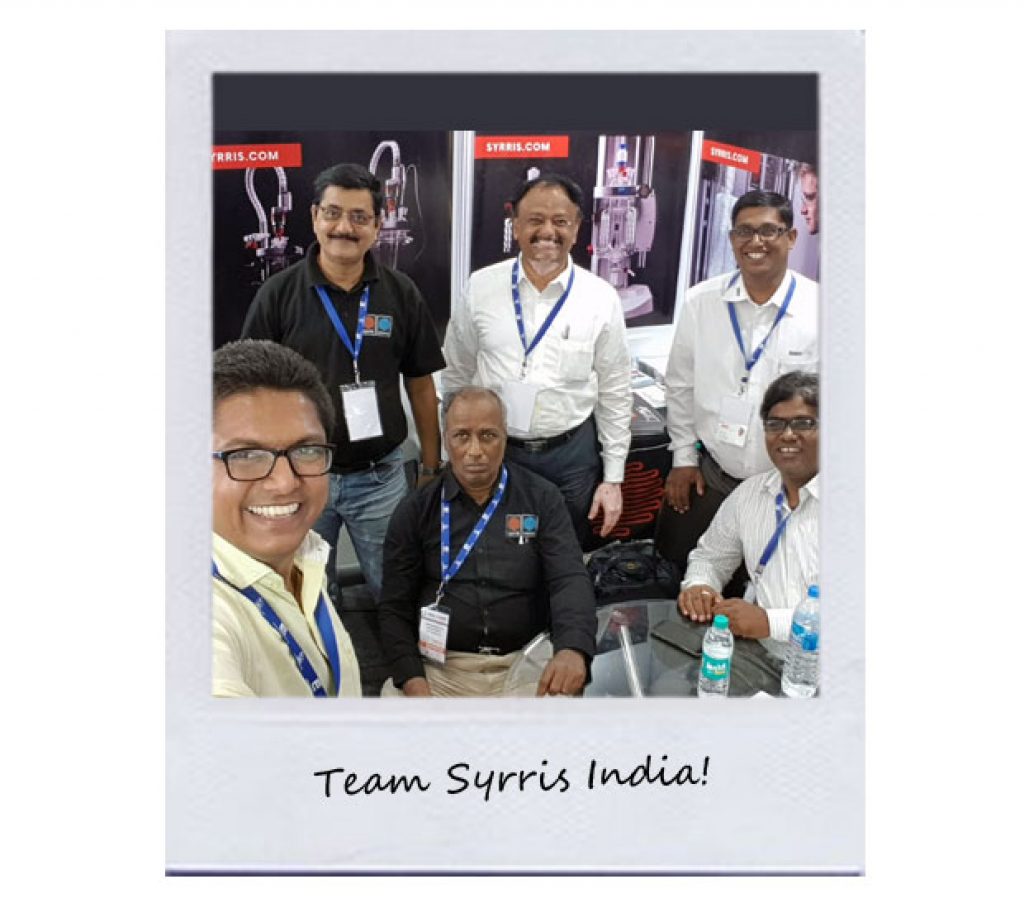 After a few hours' sleep, we were out by 10am to join Raman, Dinesh and Bhavesh at Asia LabEx. We had different Huber models controlling our Orb Pilot, Orb and Atlas reactors, and our friends from Huber joined us at our booth to take a boomerang pic (Omar, in particular, loves a boomerang and will force everyone into taking part).
After some serious exhibiting work, we ventured into the next hall at the end of the day and had fun with the various activities going on. Michael was de-stressed after his immigration incident by an impromptu massage (see photos – honestly, all above board) and we all competed in some archery and fairground games. Omar was very proud of winning himself a prize – a Spider-Man mask. Should come in useful? *shrug*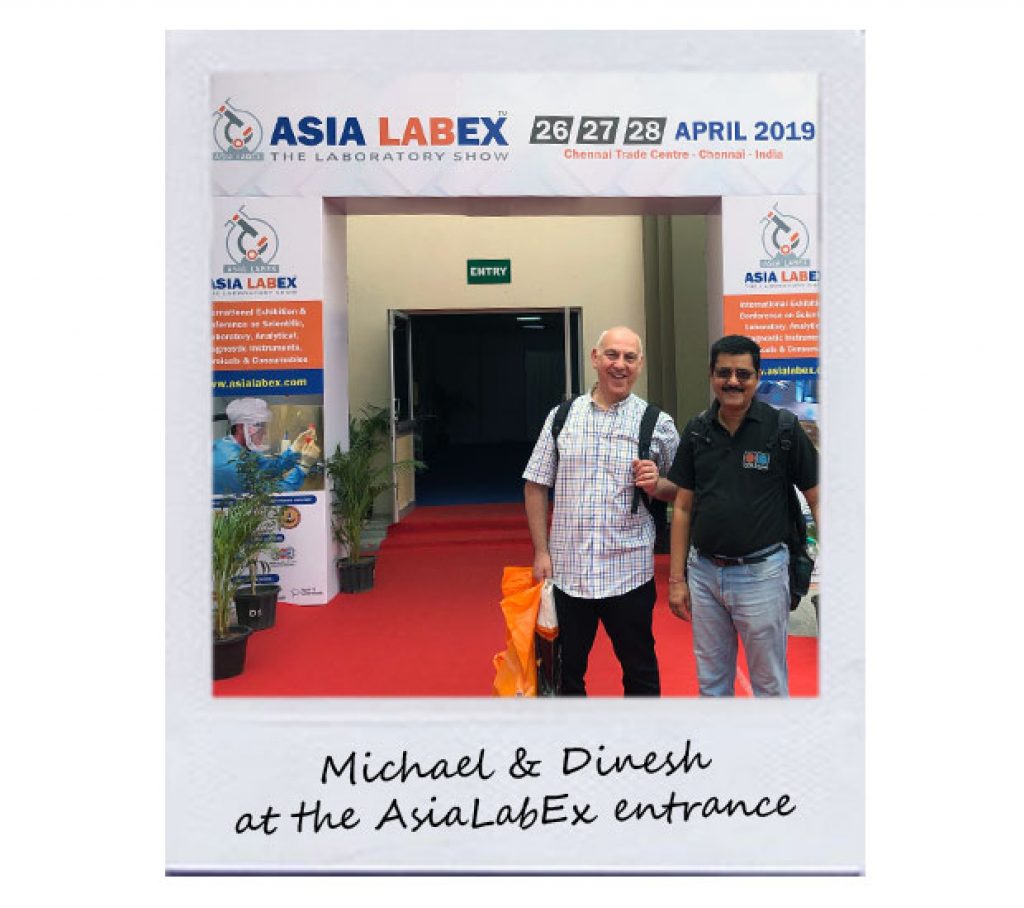 We packed the truck in Chennai after Asia LabEx and the driver set off to meet us in Bangalore. The term "we" is used lightly here, as it was Bhavesh doing all the hard work while Michael was busy getting his massage.
After another measley 3-4 hour sleep, we were up at 4am the next morning and off to Chennai train station to board the Shatabdi Express to Bangalore (a 5 hour journey). The station was heaving at 5am, which was great for people-watching (check out the photos to see a guy impressively carrying some heavy-looking suitcases on his head!).
We arrived in Bangalore at lunch time and after a quick turnaround went on some customer visits, which resulted in some great opportunities for Flow and Orb Pilot.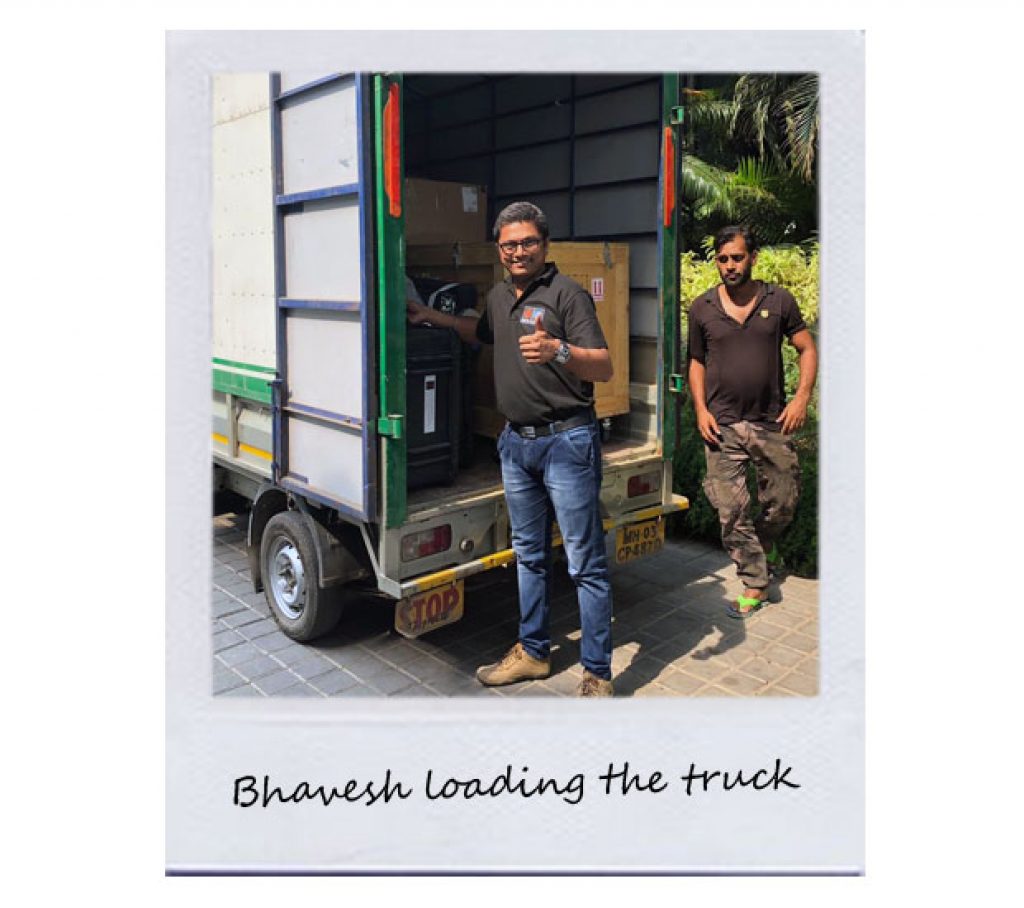 We made it back to our event location to get everything ready. As always, Bhavesh had all the equipment out and looking fantastic (thank you, Bhavesh!). We had an amazing turnout – over 80 customers. The event was a cocktail drinks and dinner party, but before they could have fun, they all had to listen to Omar talk for an hour. Following this was a hands-on, informal showcase of our products while the cocktails/drinks were being served. The engagement and discussions were fantastic, and everyone had a great time. We finished packing the truck up and left that hotel at 11:00. Off straight to bed with our alarms set for 4am, ready for a flight to Hyderabad in the morning!
The flight from Bangalore to Hyderabad was followed by what seemed like hours of driving through crazy traffic across opposite sides of Hyderabad to see some of our key customers at the university and IICT. The name of the game that evening was to get more than 3 hours' sleep in the hope that we'd feel like normal functioning human beings again in time to prepare for the celebratory events that followed in Hyderabad and Mumbai.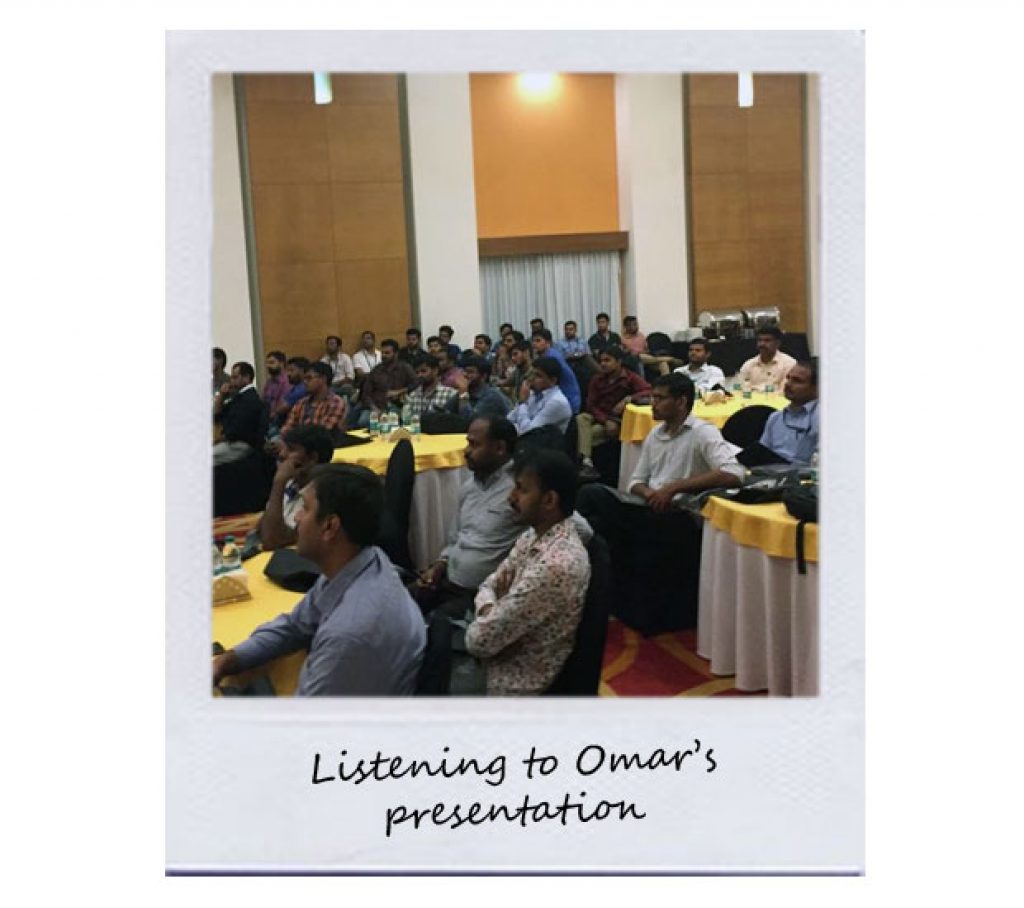 During the roadshow, we hosted three amazing evening seminars in total with nearly 200 customers in attendance at each. The highlight of any trip to India is always the food, and we were happy that our loyal customers could join us for some fantastic meals to allow us to say thank you for their support. The roadshow was a great success and a really wonderful way to celebrate Syrris' 10-year journey in India. It was an extremely ambitious 1,950 km tour from coast to coast, starting in Chennai at the Bay of Bengal and traveling through Bangalore, Hyderabad and Pune to Mumbai on the Arabian Sea.
It's been 10 years since Raman and Dinesh started our Indian adventure as founding members of Syrris India, and it's been a fun and exciting (albeit hectic and crazy) ride! We very much look forward to the next 10 successful years!