Automated Reagent Injector Module
Benefit from advanced reaction optimization and library synthesis in a tiny footprint, with the Asia Automated Reagent Injector.  Automated aspiration of reagents under inert conditions, pre-pressurization of samples up to 20 bar, and a range of racks for vial sizes up to 40 mL.
Enjoy increased functionality for your existing Asia system, with the Asia Automated Reagent Injector
The Asia Automated Reagent Injector offers rapid reaction optimization with the addition of reagent screening, and the ability to synthesize complex libraries of compounds in a truly automated process.
The Automated Reagent Injector module offers the ultimate in compact, high performance, fully automated sample injection for flow chemistry processes. The reagent injector enables handling of reagents under fully inert conditions and pre-pressurized sample injection allows both very low volumes and difficult-to-handle materials to be used.
Faster reaction optimization
Greatly improve your experiment speed by optimizing reactions with multiple sample injections, and by running multiple experiments using Asia's sophisticated automation.
Using the Automated Reagent Injector module automates the reagent process for you, leaving you to focus on doing more chemistry.
The module features a range of removable racks to be configured on each of the two channels and washing of the needle between experiments.
Library synthesis/generation
With the Automated Reagent Injector and Asia Manager PC software, Asia produces fast serial library synthesis. 10s – 100s of compounds a day can be synthesized and purified with tailored reaction conditions for each synthesis.
With pre-pressurization and automated syringe cleaning, the Automated Reagent Injector module greatly reduces the time chemists need to spend administering experiments.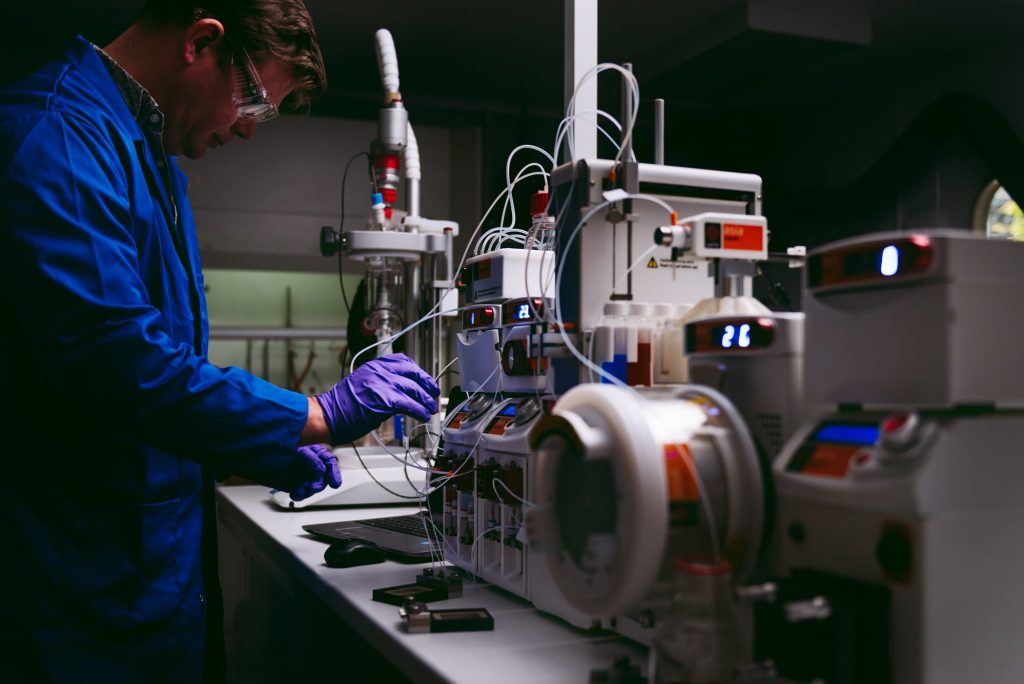 Small lab space footprint
Unlike other automated reagent injectors, the Asia Automated Reagent Injector is just 16 cm wide and 30 cm deep, saving you valuable lab space. The module can even be sat on top of other Asia modules.
Adding the Automated Reagent Injector to your existing Asia setup is an easy way to greatly improve the speed at which you perform your chemistry, without taking up additional lab space.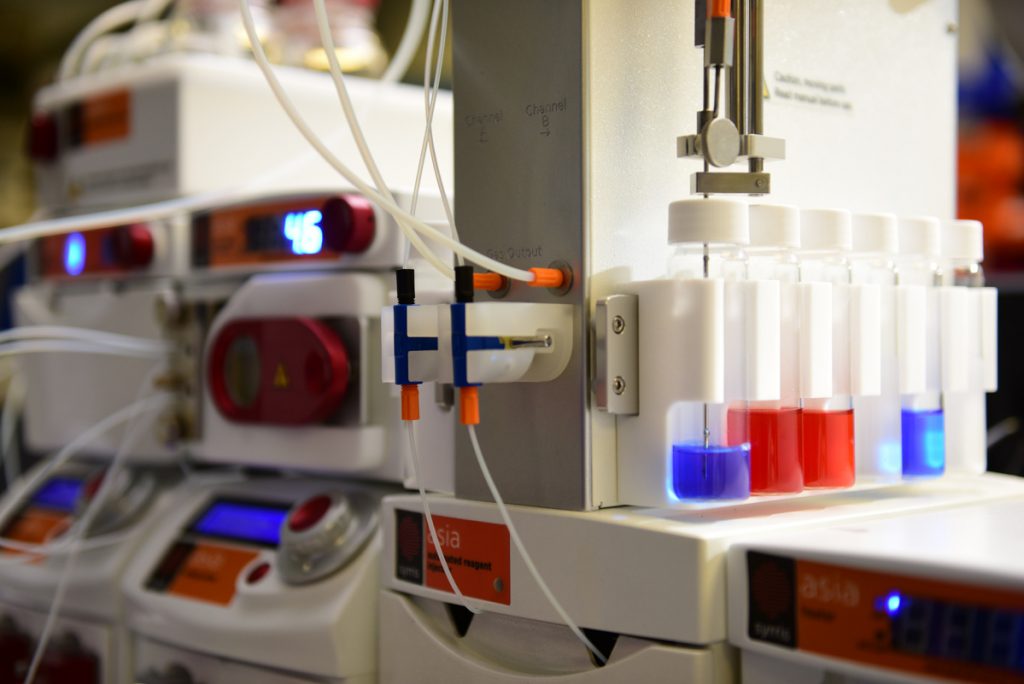 Ultimate flexibility
The Asia Automated Reagent Injector module is completely flexible, enabling you to change your experiment parameters easily. Removeable racks accept 2 mL, 8 mL, and 40 mL vials, and wash pots are available.
Pressurization of samples prior to injection minimizes dispersion and pressure drops, and enables very small samples and difficult-to-handle materials to be injected.
Asia Manager PC Software fully automates a range of key applications including reagent screening, reaction optimization, and complex library synthesis.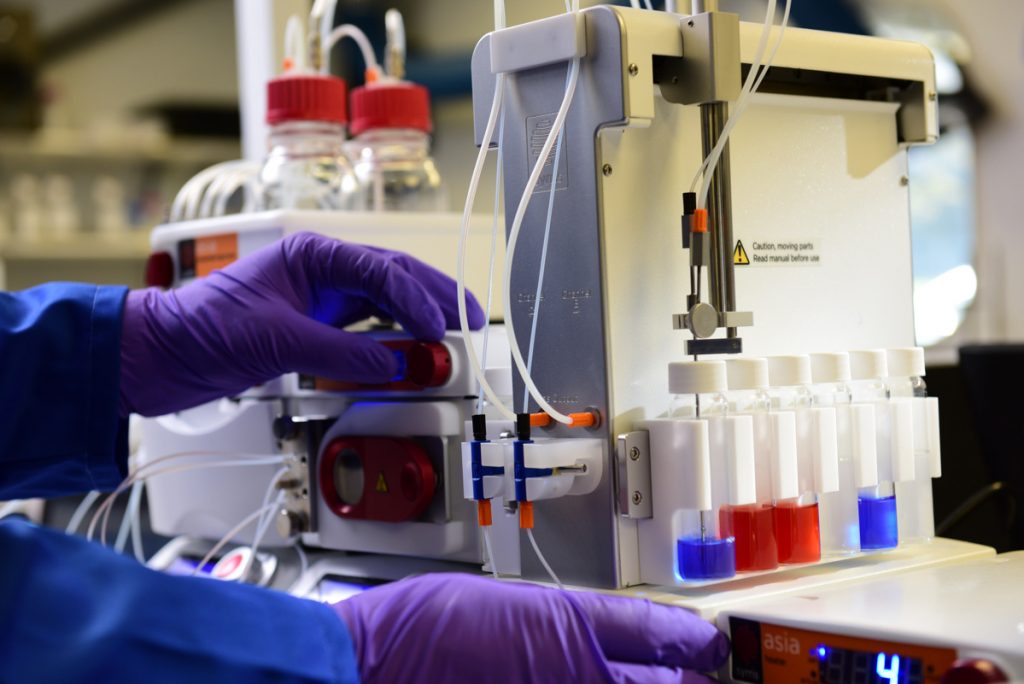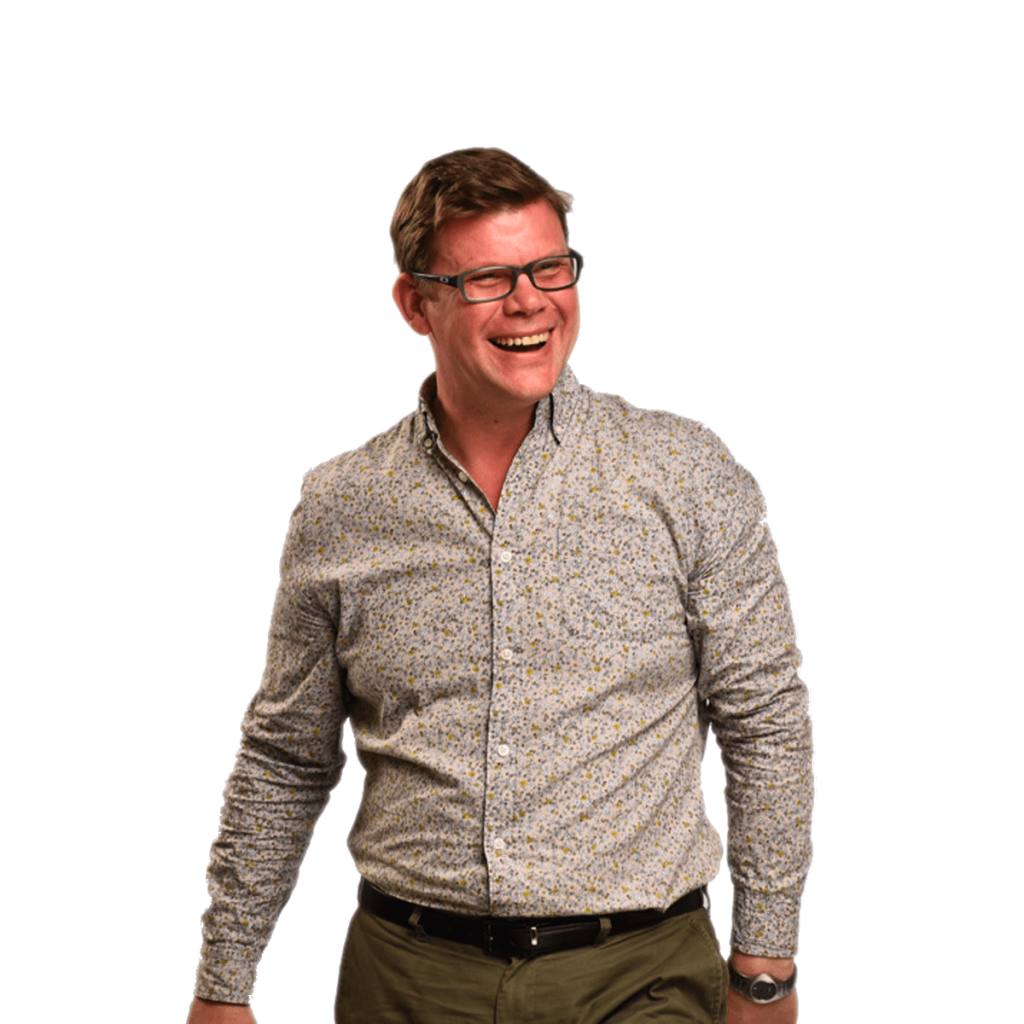 Discuss upgrading your Asia system with the Automated Reagent Injector with a Syrris chemist today
Interested in how the Automated Reagent Injector module can help your specific chemistry? Get in touch today and a member of the Sales team will be in touch to discuss.
Support
These support articles may be helpful for this system