Manual jacketed reactors – like the Orb jacketed reactor, Orb Pilot scale-up reactor, and other manufacturer's solutions – can be upgraded to full automation through the use of the Reactor Master module, Reactor Master PC software, and the Atlas Pumps.  Extend the functionality of your manual reactors with Automation, from Syrris.
Reactor Master Software - Simple Drag and Drop Functionality
Reactor master software uses a simple drag and drop menu that allows you to design your experiment, add conditional steps, devices, monitor and record parameters. It can control and monitor virtually every conceivable parameter you might require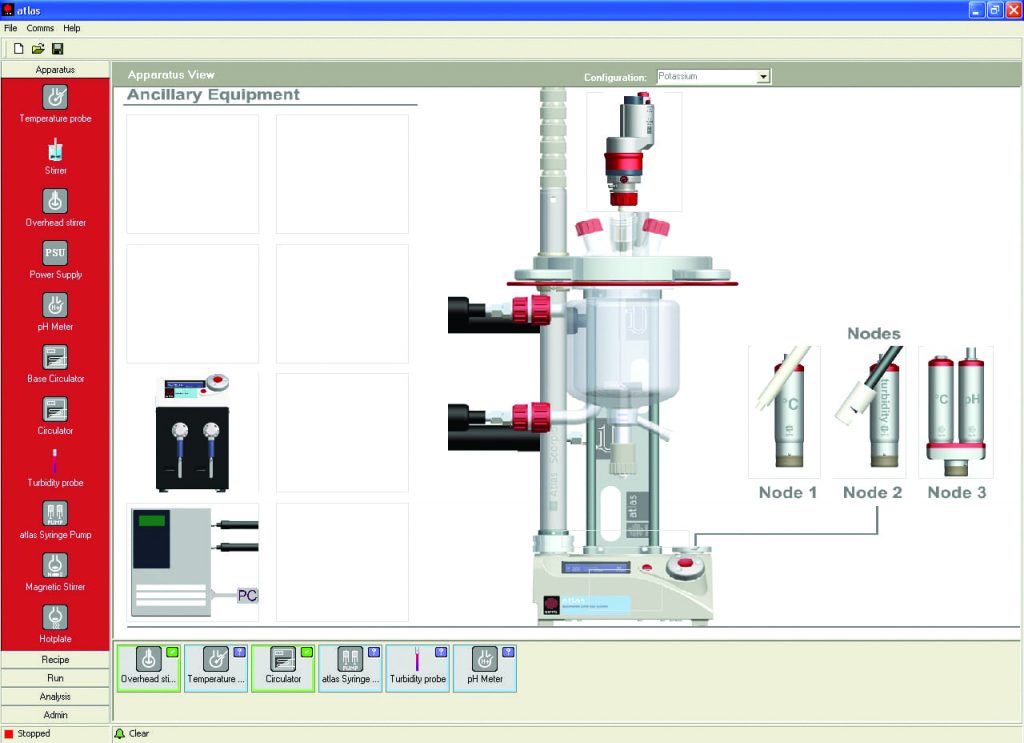 Reactor Master Software - Easily Retrieve, Share, and Analyze Data
Data is easily retrieved, shared and analyzed. Experiments can be saved, modified and reused to save time and speed up your process optimization.
Automate wide variety of 3rd party products (pumps, balances, sensors)
Set end conditions
Set ramps and conditional steps
Compare data from multiple experiments, (requires reporting option)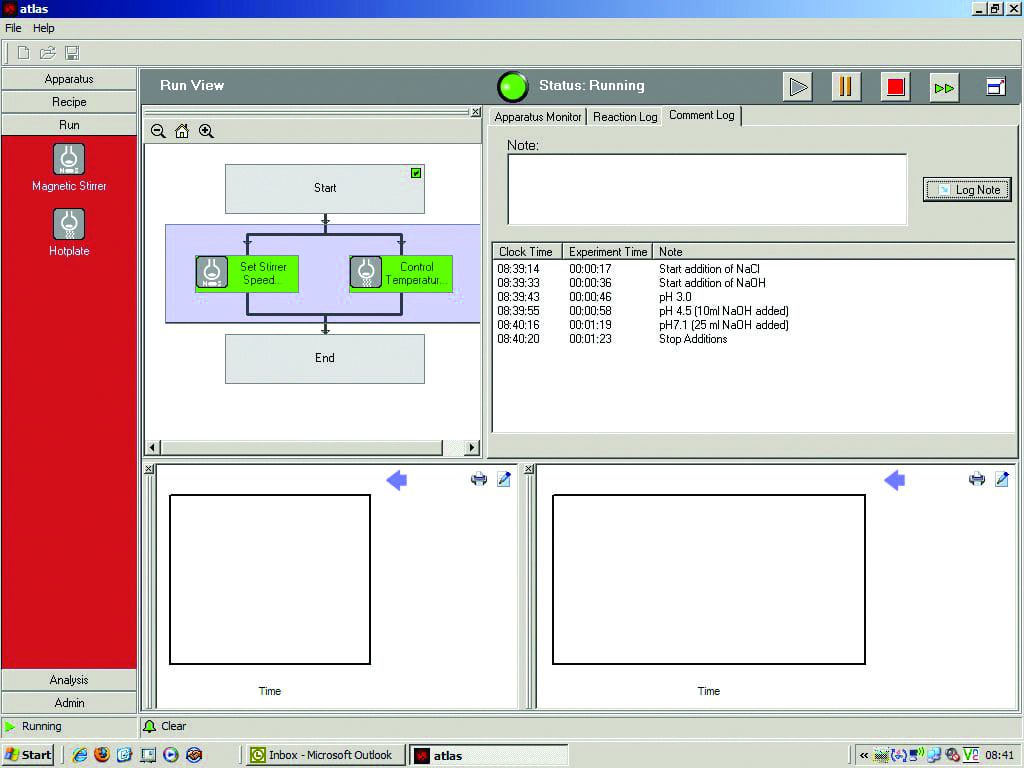 Reactor Master Module
The Reactor master module offers powerful standalone automation or can be coupled with the PC software to provide more complex controls. It also provides connectivity for Stirrer motors, circulators, and a wide variety of sensors to simplify system configuration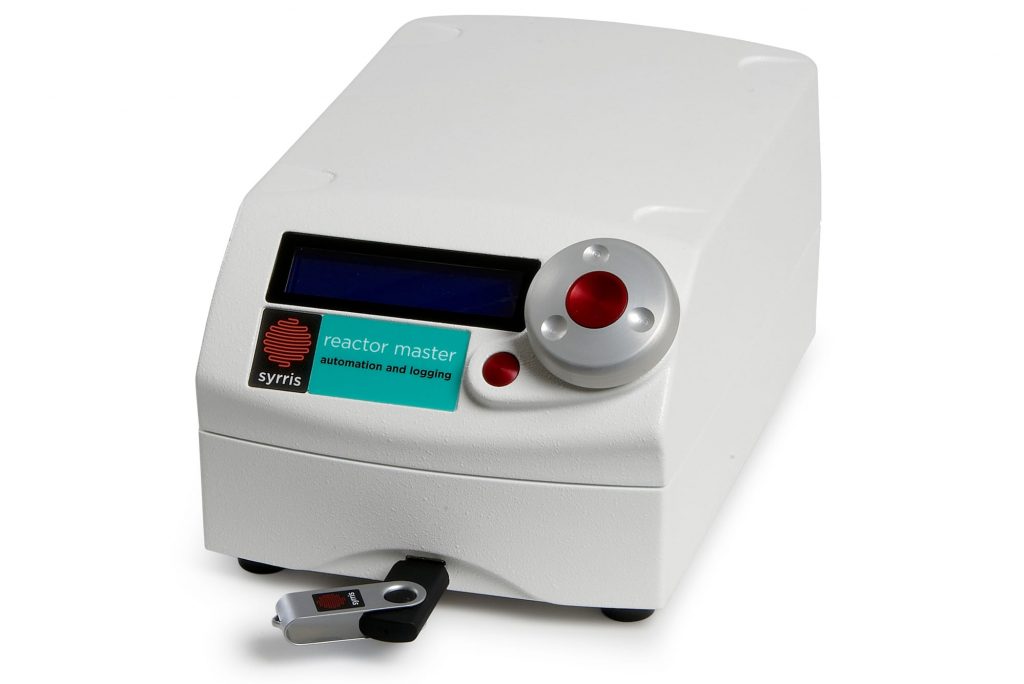 Reactor Master - An Ideal Partner for Orb and Orb Pilot
The Reactor Master module is an ideal partner for Orb and Orb Pilot. Upgrading to automation not only improves experimental consistency but also acts as a permanent record of each process. Data logs are easily exported via USB and can be simply analyzed and archived.
Simply connect temperature, pH, stirrer motor, circulator

Use twist and click knob for onboard programming which allows set points, ramps or profiles for temperature, stirring speed and reagent dosed or add full PC control

Easy download of logs via USB

Compact footprint, 16 x 24cm (6½ x 9½") fits conveniently by the reactor system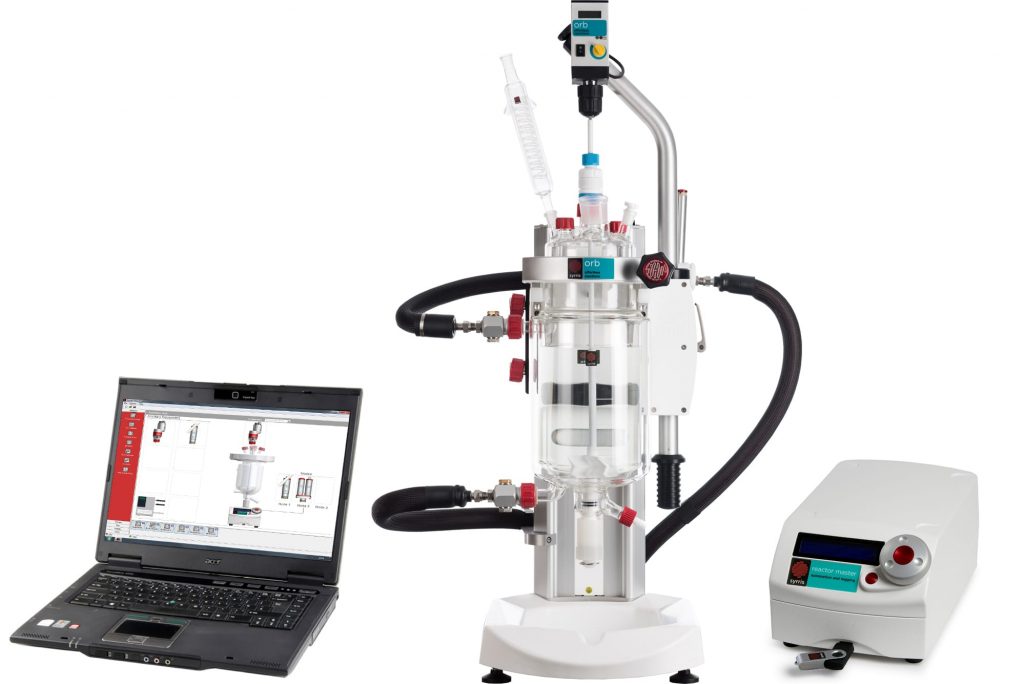 Atlas Pump
The Atlas Syringe Pump is a versatile volumetric dosing and/or sampling system. The tandem syringes and multi-port valves enable flexible dosing options, 10 into 1, 1 into 10, 5 into 2 etc.
Onboard intelligent control of pH and temperature dependent dosing make are enabled by temperature and pH probes connecting directly to the pump. Atlas Syringe Pump a great partner as a standalone or addition to your automated reactor.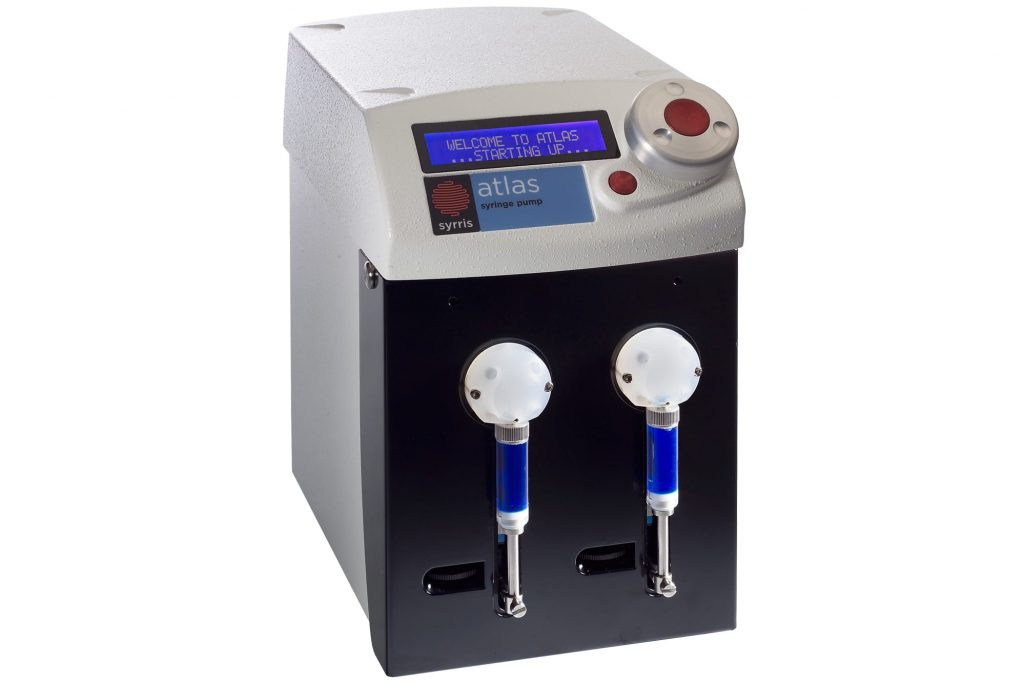 Flexible: Use as 2 refilling pump channels or 1 continuous pump channel or an autosampler
Easy to use on its own: Twist and click control knob and large display
Automated reagent addition: Dispense simply by volume or flow rate over a time period or create advanced flow profiles
Versatile: 10 reagents to one reactor, 1 reagent to 10 reactors, 5 reagents to 2 reactors, one continuous flow, etc.
Automated reaction sampling: Use with the Autosampler module to regularly aspirate samples into 2ml HPLC vials
Wide flow rate range: 5 µL/min to 20 mL/min (5 µL/min to 200 mL/min with the Atlas Syringe Pump XL)
Intelligent: Pump to control pH or pause if a reaction temperature is exceeded. Full data logging to a csv file
Compact size: Fits conveniently alongside reactor. Excellent chemical compatibility: PTFE, PCTFE, and glass