Syrris India 10-year anniversary celebration
Syrris celebrated 10 fantastic years of business in India in style by embarking on an ambitious 1,950 km tour of the country to thank its loyal customers who have helped the business go from strength to strength. The subcontinent adventure took place in April when the team loaded the Syrris technology onto a truck and drove from Chennai on the East Coast to Mumbai in the west, stopping at the major scientific hubs of Bangalore, Hyderabad, and Pune along the way. Syrris hosted numerous events during the tour to show its appreciation, including three cocktail and dinner evenings attended by just under two hundred customers. Each event featured a seminar presented by Chief Commercial Officer Dr. Omar Jina, an exhibition of the latest Syrris technology, and many thought-provoking technical discussions.
As the next exciting chapter in the company's history begins, Syrris will continue to develop novel, class-leading products to support the ever-growing market in India. Dr. Jina said: "It has been an incredible journey over the last decade, and I am very proud of the team that has made Syrris India so successful. India is a fantastic market that is experiencing a boom in major industries, such as chemicals and pharma, and we expect the next 10 years to be just as inspiring."
Subramaniam Raman, Regional Director, Syrris India, added:
"We thoroughly enjoyed celebrating our 10-year anniversary with our loyal customers; we look forward to building on these relationships and developing new ones as we move into the future."
See what the team got up to on the Syrris India 10 Year Anniversary Roadshow here!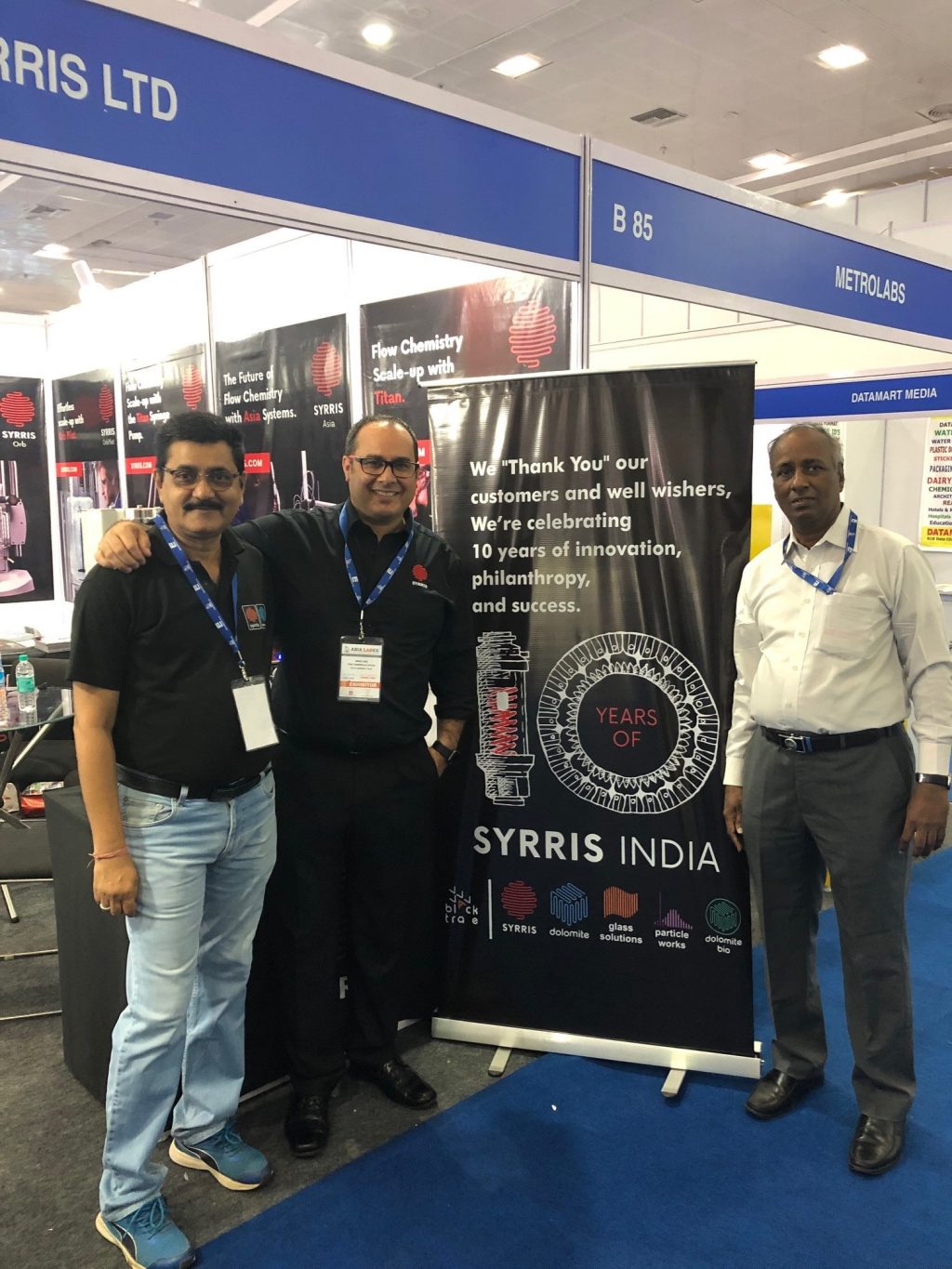 The founding members of Syrris India, Ramen and Dinesh