Syrris runs a series of educational webinars on a number of chemistry topics, including continuous flow chemistry, chemistry automation, and reaction calorimetry. The webinars are generally around 40 minutes long and include a live questions and answers section at the end.
Sign up for our upcoming webinars
Visit our Webinar Events page to view and register for our upcoming webinars. If no webinars are scheduled, or you're interested in a topic not listed, please contact us to see how else we can help.
Watch previous webinars on-demand
We record our webinars and make them available here for viewing on demand. Simply click the webinar you want to watch below.
Flow chemistry webinars
#1: An Introduction to Flow Chemistry and its First Principles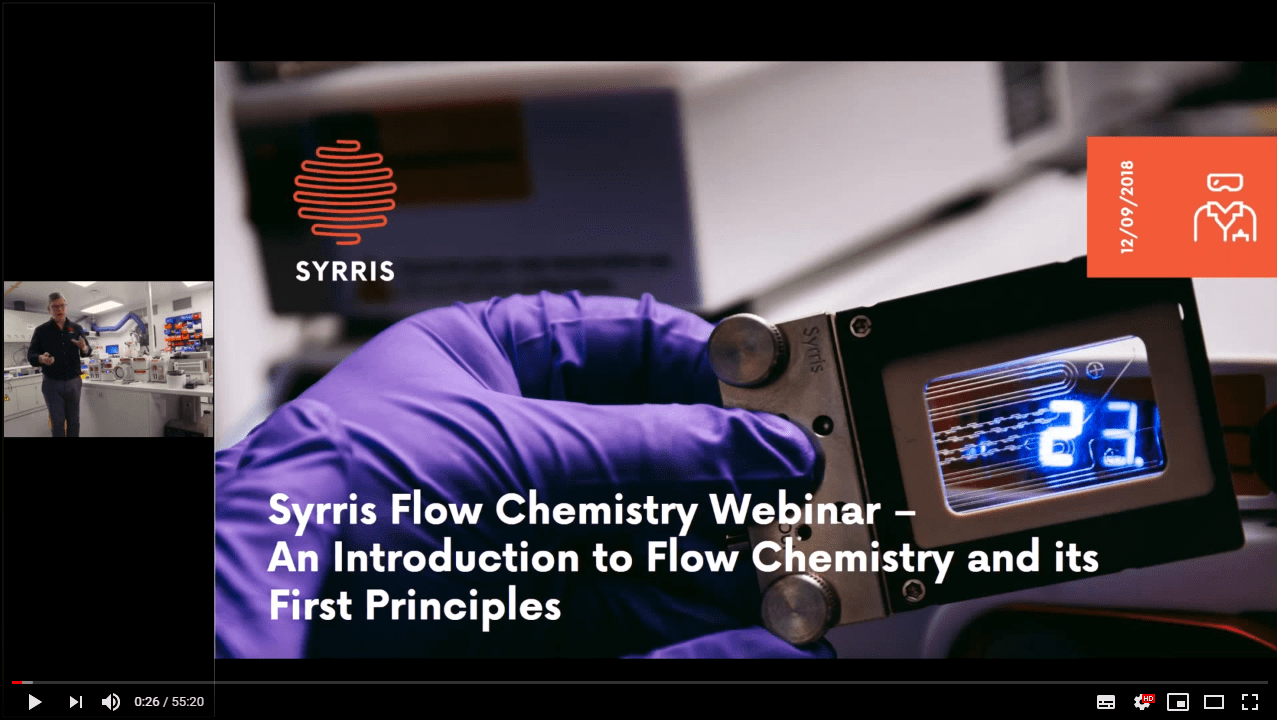 #2: 9 Reasons to Perform Your Chemistry in Continuous Flow